VSAE Announces Awards of Excellence Recipients
Date posted
December 8, 2022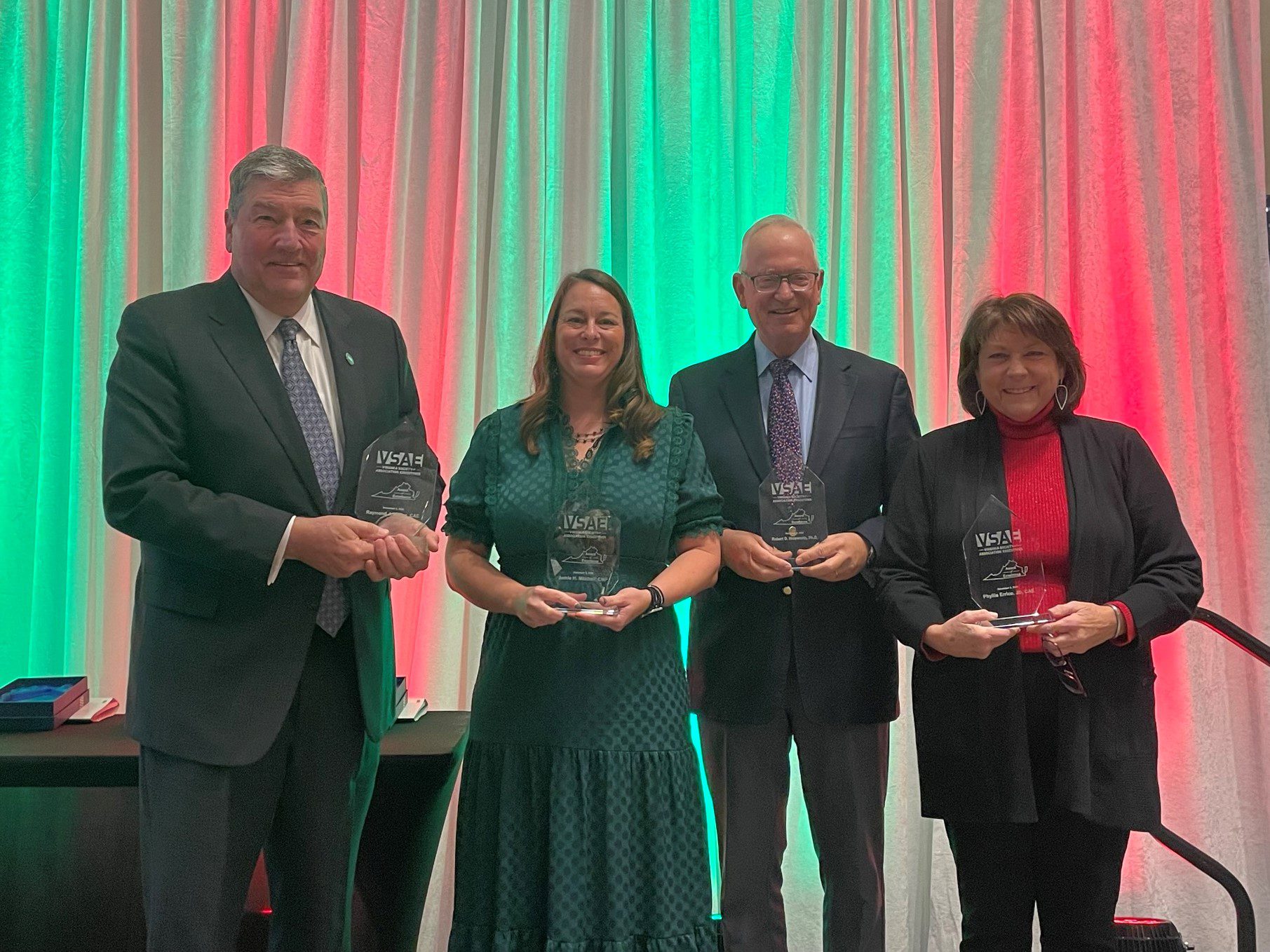 Ray Mattes, CAE, President & Chief Executive Officer, Retail Alliance, recipient of the CEO Award of Excellence, given to an outstanding chief staff executive in recognition of their leadership and achievement.
Phyllis Errico, JD, CAE, General Counsel, Virginia Association of Counties, recipient of the Association Staff Award of Excellence, which recognizes an outstanding association staff professional for their contributions to their association.
Jamie Mitchell, CMP, Convention Sales Manager, Virginia Beach Convention & Visitors Bureau, recipient of the Associate Member Award of Excellence, presented to VSAE member suppliers or vendors who have distinguished themselves through their leadership qualities and professionalism.
Bob Holsworth, Managing Partner, DecideSmart, recipient of the Career Service Award of Excellence which recognizes an individual outside the field of association management who has provided exceptional service over the years to the association community.

For more information about the VSAE Awards of Excellence, please visit www.vsae.org/awards-of-excellence.
ABOUT VSAE
Formed in 1949, VSAE is the only association in Virginia that exclusively serves the Commonwealth's association management industry. VSAE's 400-plus members include association executives, association management companies, and others who serve the association industry with products or services.