Retail Alliance to Present Lifetime Achievement Award to Pamela Katrancha, long-time Hampton Roads r
Date posted
October 12, 2023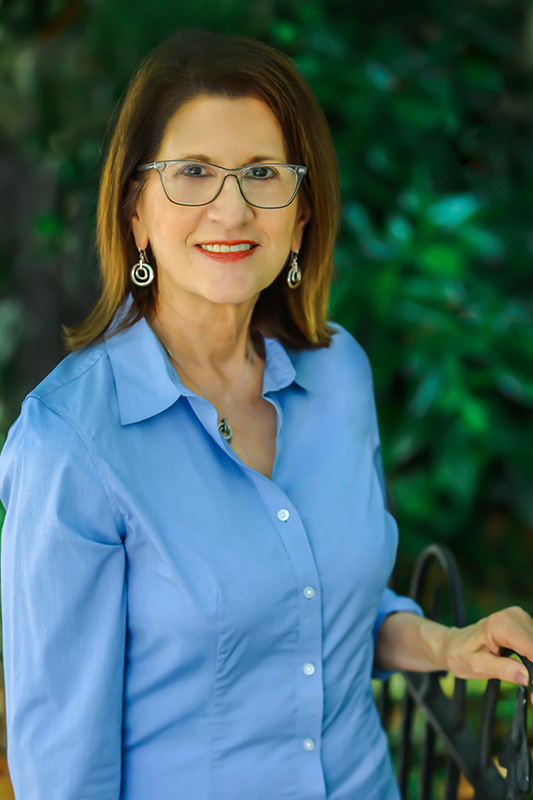 Retail Alliance is proud to announce that Pamela Katrancha is the recipient of their 2023 Lifetime Achievement Award, to be presented at their Retailer of the Year Awards on October 19 at The Harbor Club in Norfolk.
This award, now in its 11th year, recognizes one retailer annually in Hampton Roads for their longevity, passion for their customers, level of service, financial success, and community service. Recently retired, Pamela Katrancha, owner of Garden Gazebo and former owner of multiple Hickory Farms kiosks nationally, fulfills all these traits and will be presented the award at Retail Alliance's Retailer of the Year award ceremony on October 19 at The Harbor Club in the Waterside District in downtown Norfolk.
"From decades of running a successful business to her mentoring of the next generation, as well as her commitment to non-profit board positions and volunteer efforts, Pam embodies what it is to be a successful businesswoman. Her adaptability and ingenuity, especially through the pandemic, is commendable. She has left an indelible mark on the local retail industry," Jenny Crittenden, President/CEO at Retail Alliance.
What inspired Pam to stay committed to the field was her philosophy of "liking what she does" rather than "doing what she likes." Pam emphasized the importance of "saying yes, showing up, and making the most of every opportunity that came my way". Her education in psychology, although initially unrelated to retail, became a valuable asset in her career, helping her understand and connect with both employees and customers.
Reflecting on her career, Pam highlighted several key milestones that filled her with pride. She had developed an operations manual that became a guiding resource for her employees, ensuring consistent and efficient operations across multiple locations.
Her belief in giving back to the community is also displayed throughout her career with involvement in Retail Alliance, Ghent Business Association, Dress for Success, and the Foodbank. Her involvement with ELG (Envision Lead Grow) allows her to mentor young girls aspiring to be entrepreneurs, a role she claims teaches her as much as she has taught. She also had the opportunity to mentor women who have either started a business or are in the process of developing a business idea through a group called Redixx Rules. Furthermore, Pam also recently participated in a "speed networking" event where she met individually with 25 inmates in a Correction Center. The men want to start their own businesses when they are released.
Pam remarked, "For me, mentoring is meeting people where they are, regardless of their age, status or circumstance. It is rewarding to assist persons in realizing their dreams, meeting their goals, feeling proud of their accomplishments and achieving success."
Pam's journey had been marked by significant changes in the retail landscape, but she had always focused on providing excellent customer service. She explained that while adapting to economic challenges during the Great Recession and the disruptions caused by COVID-19, the core principle remained the same—delivering exceptional customer service.
When asked about her leadership style, Pam stressed the importance of providing training, leading by example, and creating a team atmosphere. Her employees stayed with her for long periods, a testament to her effective management.
Navigating the dual presence of physical stores and e-commerce, Pam explained how Garden Gazebo's website complemented their retail stores, with the stores serving as fulfillment centers. This strategy helped them persevere through the pandemic. Pam shared an unforgettable moment from her career when Garden Gazebo was selected to be spotlighted on QVC and HSN during the COVID-19 pandemic. The experience of live segments and promoting her business on a national stage was both exhilarating and rewarding.
Pam currently serves on the Retail Alliance board (also having served as the second woman in their 120 year history to serve as Chair), is a board member for both Hope House Foundation and Hurrah Players and is a current member of BizConnect.
Pam's journey is a remarkable testament to the values of hard work, perseverance, adaptability, and a passion for delivering exceptional customer service in the world of retail. We congratulate Pam and thank her for her commitment to the retail industry.
More information about the Retailer of the Year awards can be found here.
The Lifetime Achievement Award looks at a variety of criteria covering longevity; financial success; community involvement; reputation; aesthetics; they also need to be a retail merchant. Previous winners are: 2022 – Village Bicycles; 2021 – Taylor's Do it Center; 2020 - Hauser's Jewelers; 2019 - Norma Dorey (Changes City Spa); 2018 - Willis Furniture; 2017 - W.T. Patrick & Sons; 2016 - Decorum Furniture; 2015 - Goodman & Sons; 2014 - Dan Ryan (Dan Ryan's for Men); 2013 - Mary Barnett (Mary Barnett's).