2023 Retailer of the Year Winners Are Announced!
Date posted
October 20, 2023
Local retail merchant association Retail Alliance announced the winners for this year's Retailer of the Year Awards (ROTYs) at their celebration on Thursday, October 19 at The Harbor Club in Downtown Norfolk.
The new and improved ROTY awards covered a wide range of categories to recognize excellence in various aspects of the retail industry. The categories and winners are:
Overall Retailer of the Year Award – Great Outdoor Provision Co.

Ray's Rising Star

Award – The Wagsters Magic Theatre

Customer Experience

Award – Williamsburg Salt Spa

Employee Excellence Award – Gabe Torrey (Cure Coffeehouse)

Best Window/Interior Seasonal Display Award – Smith's Florist & Gift Shoppe

Community Impact Award – Lackey Clinic

Environmental Advocate Award – TASTE

Retail Ally Award – Sara Harris Photography

Lifetime Achievement Award – Pamela Katrancha
"With the theme 'Charting New Horizons' this year, we encouraged our members to share their stories of exploration, adaptation, and growth," commented Jenny Crittenden, President/CEO of Retail Alliance. "Whether it's through groundbreaking initiatives, sustainable business practices, community outreach, or transformative customer experiences, we invited them to demonstrate how their retail brand is boldly charting new paths in the ever-evolving retail landscape. We then asked a panel of experienced impartial industry experts with a variety of backgrounds to evaluate all applications based on predetermined criteria."
Overall Retailer of the Year Award – Great Outdoor Provision Co., Virginia Beach
[The Retailer of the Year Award sets a superior standard for excellence in the retail industry, recognizing and honoring the extraordinary efforts of a deserving retailer. By celebrating innovation, being customer centric, and displaying outstanding performance, this award inspires others to continually push boundaries, raise the bar, and deliver exceptional experiences to customers through all channels.]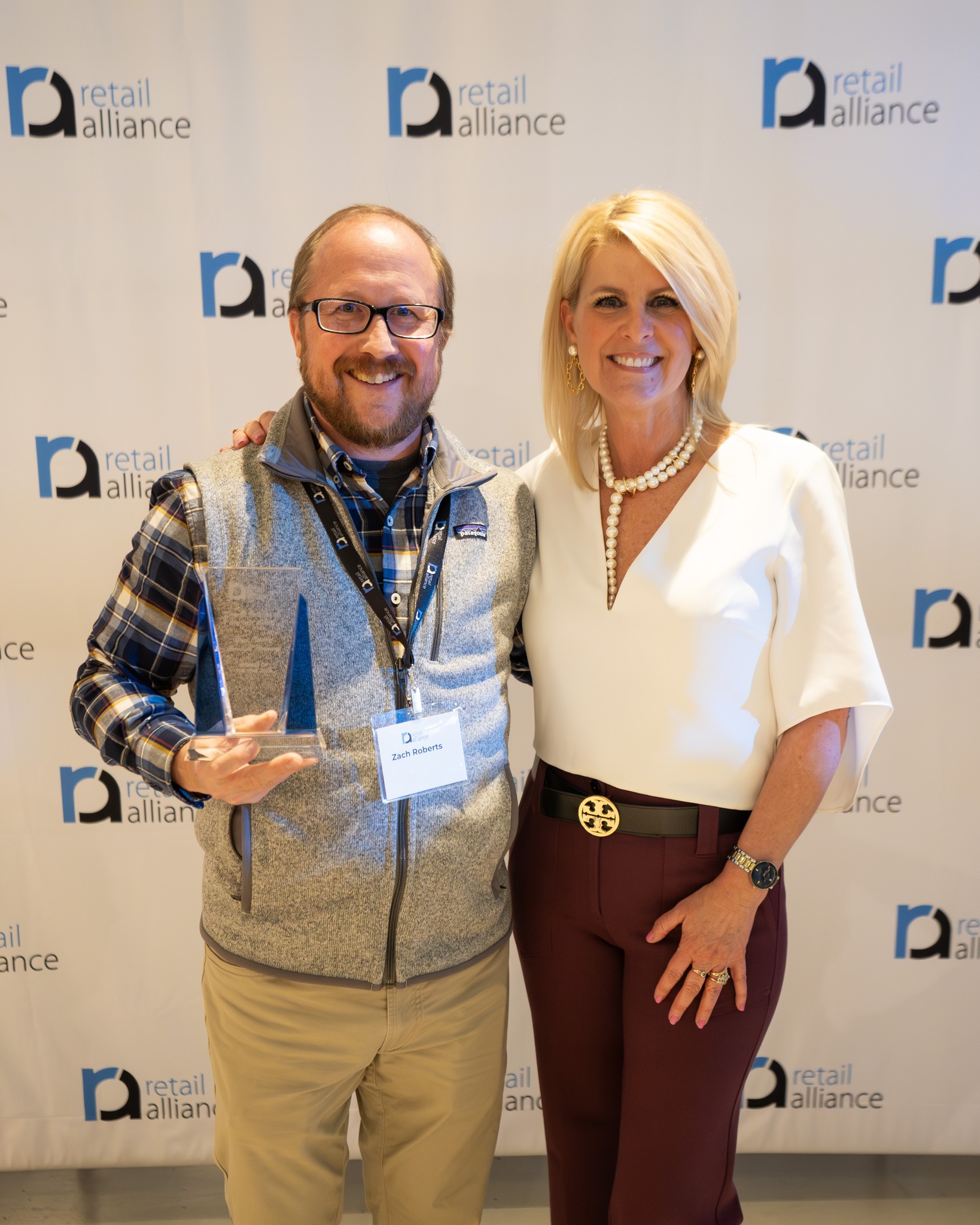 The recipient of our 2023 Overall Retailer of the Year Award is truly one to celebrate. During COVID, retailers faced unprecedented challenges, but Great Outdoor Provision Co. navigated them with the most impressive resilience and adaptability. They swiftly transitioned to appointment-based shopping during shutdowns and implemented curbside pickup, ensuring customers had access to essential products. Recognizing the need for online presence, they launched an online store within two weeks, which has since become a crucial part of their business. In a decisive move, the retailer temporarily let go of non-salaried staff, assuring them of future employment with the approval of a PPP Loan. They fulfilled this promise, bringing back core staff by June 2020 and even providing hazard pay, which later transitioned into partial additional pay. Notably, all core staff received raises in early 2021. Lastly, the pandemic prompted the retailer to reevaluate its staffing model, leading to the successful adoption of a four-day workweek that has been well-received by its team. This experience has underscored their resilience, adaptability, and commitment to employee well-being.
This business also works closely with the environmental group, Lynnhaven River Now, a Virginia Beach non-profit that focuses on clean water across the city and beyond. They have donated funds and equipment, sponsored events, partnered on staff activities and more. Additionally, they helped to pilot the Pearl Business Program. The Pearl Business program works with local businesses to reduce their impact environmentally and to build a more sustainable commitment within their organization.
When it comes to customer service, this business isn't afraid to lose out on a sale if it means their customer gets exactly what they need. For example, they recently had a customer who was having a hard time finding all of the parts he needed for a roof rack. After looking up the fit for his vehicle, they realized that they had all that the customer needed except for ONE other part that they did not have in stock. They called a competitor, and they had the part in stock and had them put it on hold for their customer to go pick up after he was finished at their shop. The customer was so surprised that they would call their competitor, but for this business, taking care of the customer is the top priority.
Ray's Rising Star Award – The Wagsters Magic Theatre, Williamsburg
[The Ray Mattes Rising Star Award, named after former long-time President/CEO Raymond Mattes, recognizes and celebrates the exceptional achievements of emerging retailers (<4 years in business) in the industry. This prestigious award aims to honor and showcase new retailers who have demonstrated remarkable innovation, growth, and a fresh approach to serving their customers. By highlighting their exceptional contributions, Ray's Award inspires and applauds this rising star, setting a benchmark for excellence and promising a bright future in the retail landscape.]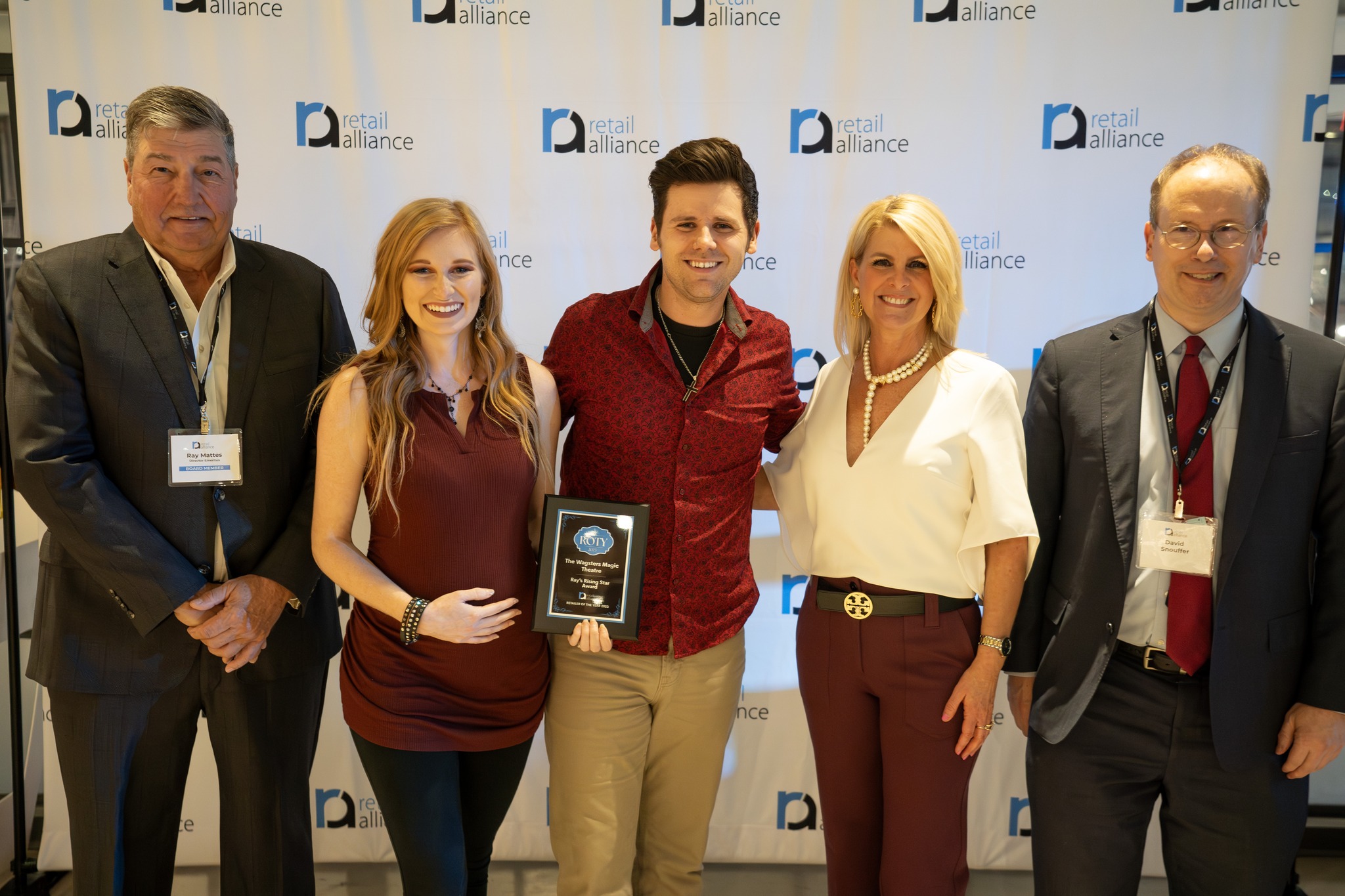 The recipient of this year's Ray's Rising Star Award has truly created something unique in Williamsburg. After getting let go from their full-time jobs at the beginning of COVID, Brandon and Hannah Wagster knew it was time to finally make the leap into making their dreams come true. The two worked tirelessly, averaging 80-hour work weeks for 3 months straight. On June 17th, 2022, The Wagsters Magic Theatre opened its doors.
By August 2023 when their application was submitted, Brandon and Hannah Wagster had hit their 270th show and had dazzled over 15,000 guests. During last year's Christmas season, they had 43 sold out shows in a row and tickets to this year's Christmas show are already selling fast! However, their journey hasn't been without its challenges. When telling their friends what they wanted to do, they were warned that Williamsburg "rolls up its sidewalks by 8pm", so having nighttime entertainment was a lost cause. But Brandon and Hannah's passion for this business kept them driven and honestly, their success speaks for itself.
Customer Experience Award – Williamsburg Salt Spa, Williamsburg
[The Customer Experience award is given to a business that consistently delivers the utmost in customer satisfaction and unparalleled experiences across all available channels, including but not limited to in-store, online, and any other touchpoints, setting the industry standard for excellence in customer service and engagement.]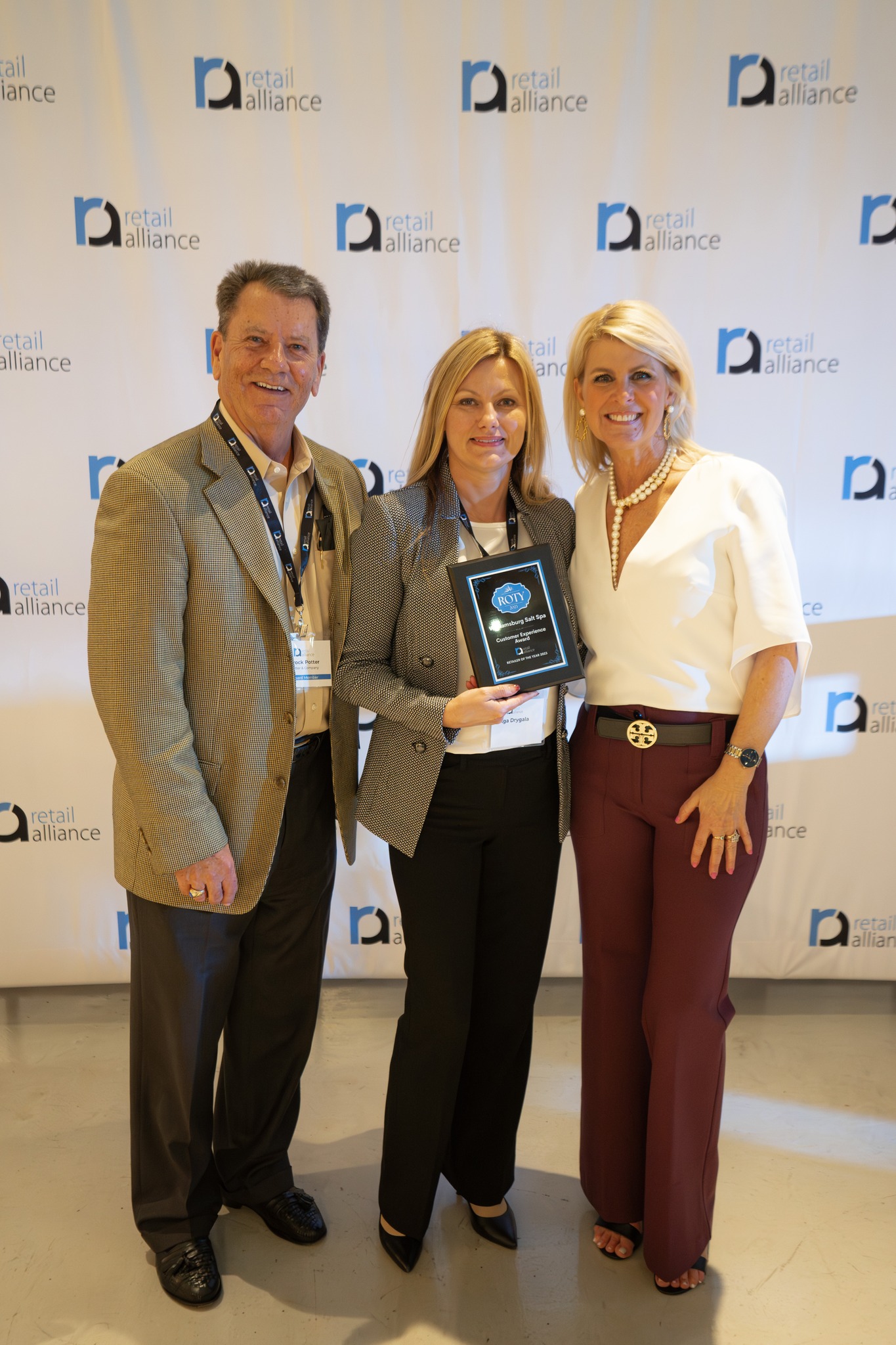 This award is being given to Williamsburg Salt Spa, a business in Williamsburg that has been open for 15 years and keeps their customers coming back month after month and year after year. Customer service is at the backbone of everything they do by taking extra time to listen to their customers' needs to be able to accommodate them. They also are continuously improving by collecting and analyzing customer feedback at the time of their services as well as after, guaranteeing an even better experience when they return.
Employee Excellence Award – Gabe Torrey (Cure Coffeehouse, Norfolk, Smithfield, Newport News, Portsmouth)
[A business would be nothing without their employees so Retail Alliance wanted to give their members an opportunity to recognize one of their employees. This year the award was given to an exceptional individual who displayed exemplary leadership, dedication, and innovation in the field of store management.]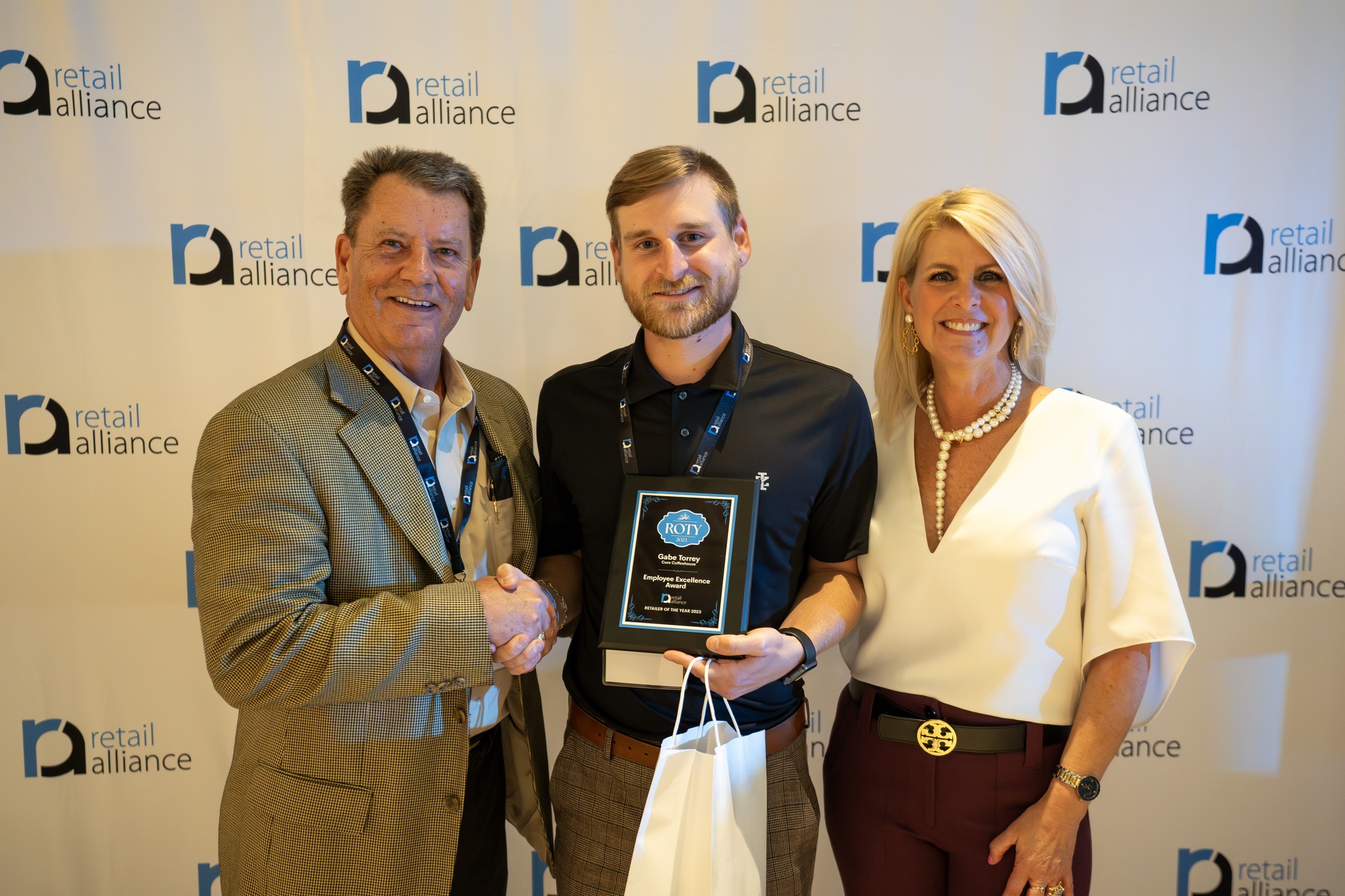 The recipient of this award is incredibly deserving for many reasons, but a quote from one of his coworkers sums up exactly why he won this award. "Working for and under Gabe has simply made my Cure experience. Thoughtful, kind, and wise beyond his years...he leads the charge daily and we all rally behind him without a second thought. Gabe listens to all of our concerns and tackles them head-on just like a good leader would do. A true genuine friend to all and really embodies the culture at Cure."
Best Window/Interior Seasonal Display Award – Smith's Florist & Gift Shoppe, Gloucester
[This award is for a retailer who possesses a discerning and creative flair for design, showcasing their exceptional talent in crafting an alluring and captivating display both within the store's interior and in the storefront window.]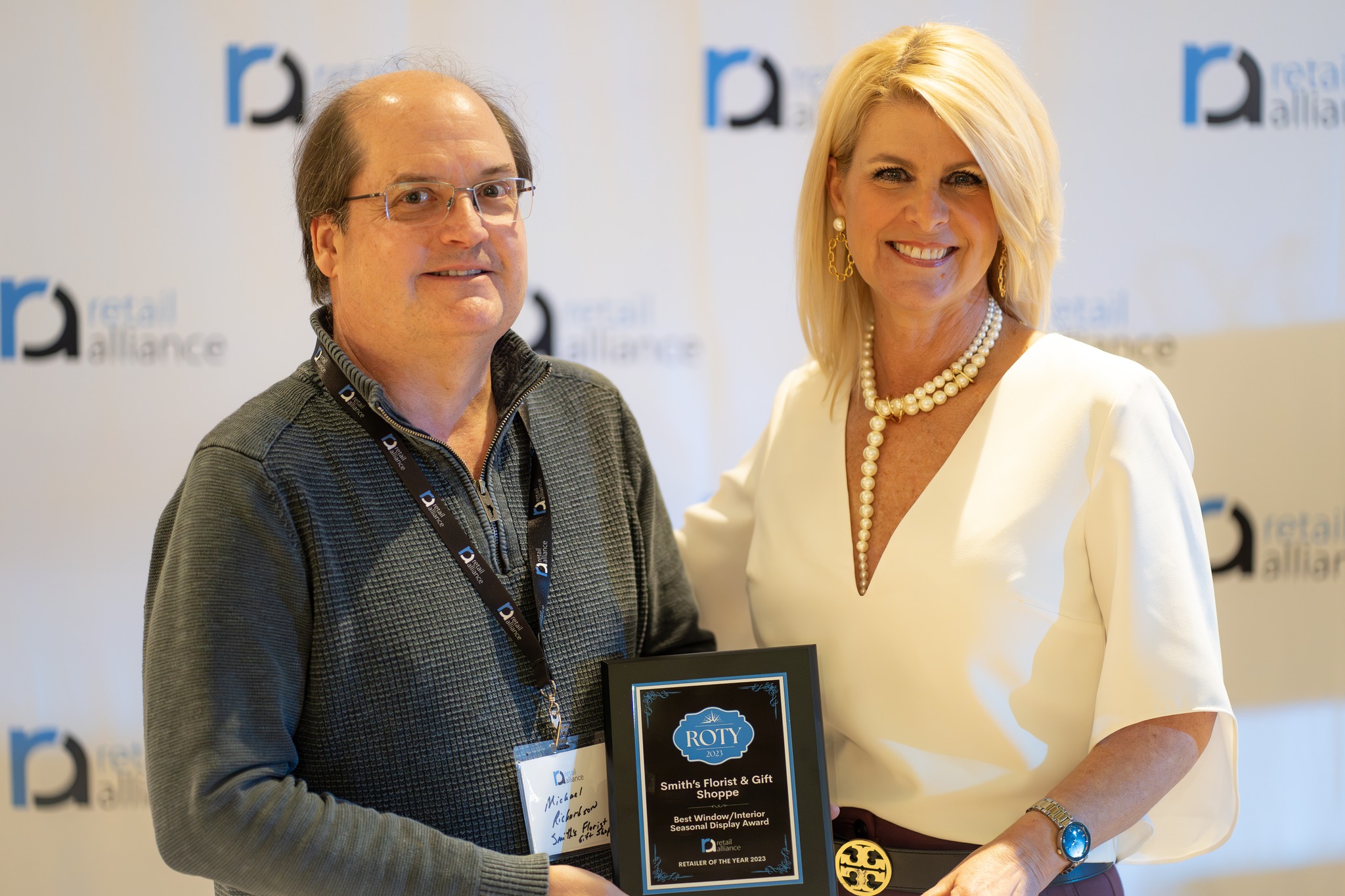 For decades, Smith's Florist & Gift Shoppe, a family-owned establishment in Gloucester, has been a cornerstone of their community, dedicated to curating exquisite floral arrangements and a delightful array of handpicked gifts, making them the perfect destination for those seeking to celebrate life's most precious moments. All of this is conveyed through their beautiful window displays and carries throughout the interior of their store.
Community Impact Award – Lackey Clinic, Yorktown
[The Community Impact Award recognizes a retailer that goes above and beyond in supporting and enriching the neighborhoods they serve. Whether through philanthropic initiatives or innovative community engagement programs, this retailer has shown a genuine dedication to improving the lives of those around them.]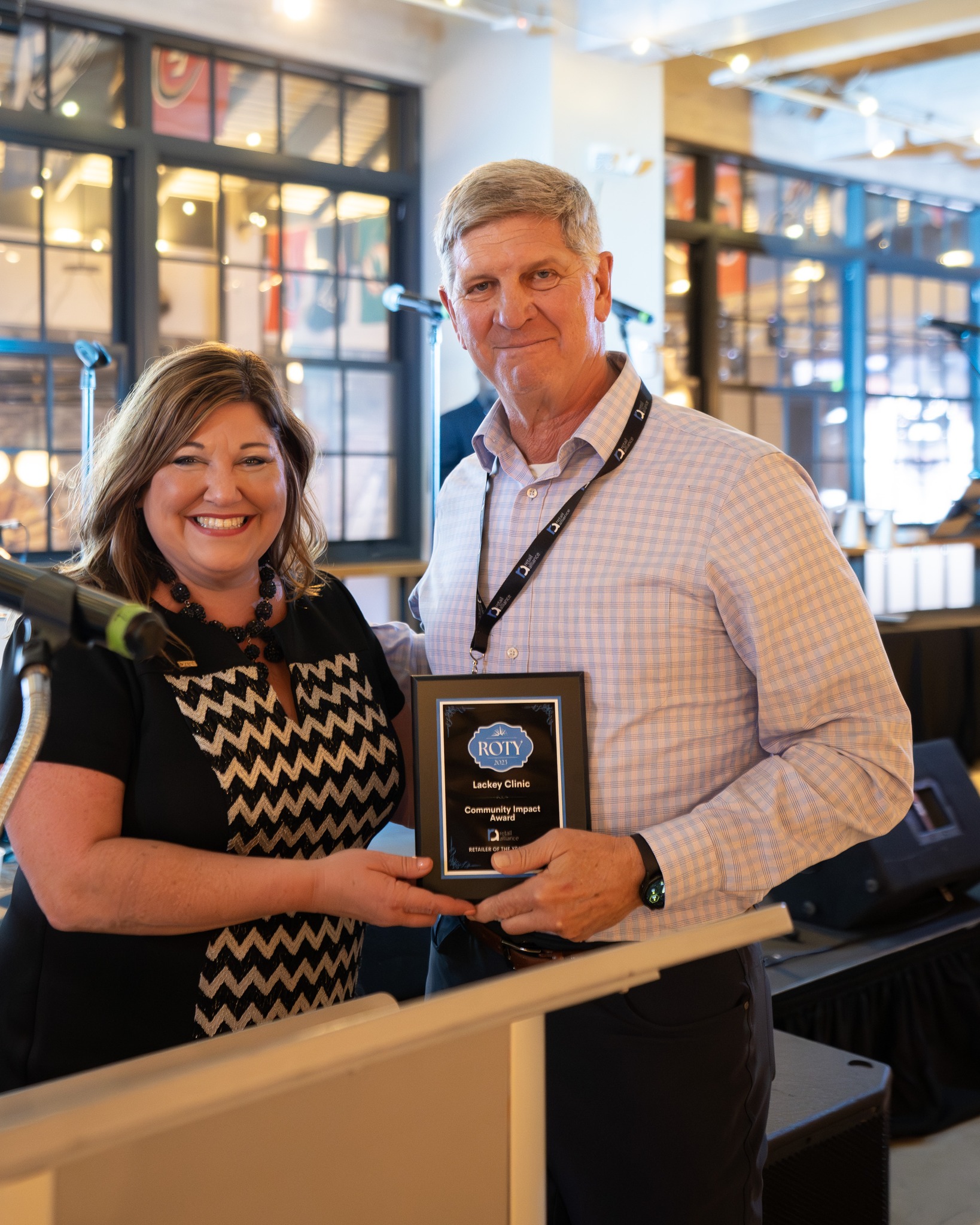 The recipient of this award offers free medical care, dental care, behavioral health services, and more to adults without healthcare. When the City of Newport News told the non-profit organization Lackey Clinic about the need for urgent care services at the Four Oaks Homeless Shelter, they responded by offering free virtual urgent care appointments for their clients every Thursday morning. Over 208 medical visits have been provided in the past year for Four Oaks Clients in the last year for a variety of services.
Environmental Advocate Award – TASTE, multiple locations throughout Hampton Roads
[This award is for a retailer who not only exemplifies a deep and resounding commitment to the environment but also makes a tangible and transformative impact in their dedication to sustainable practices, conservation efforts, and eco-conscious initiatives.]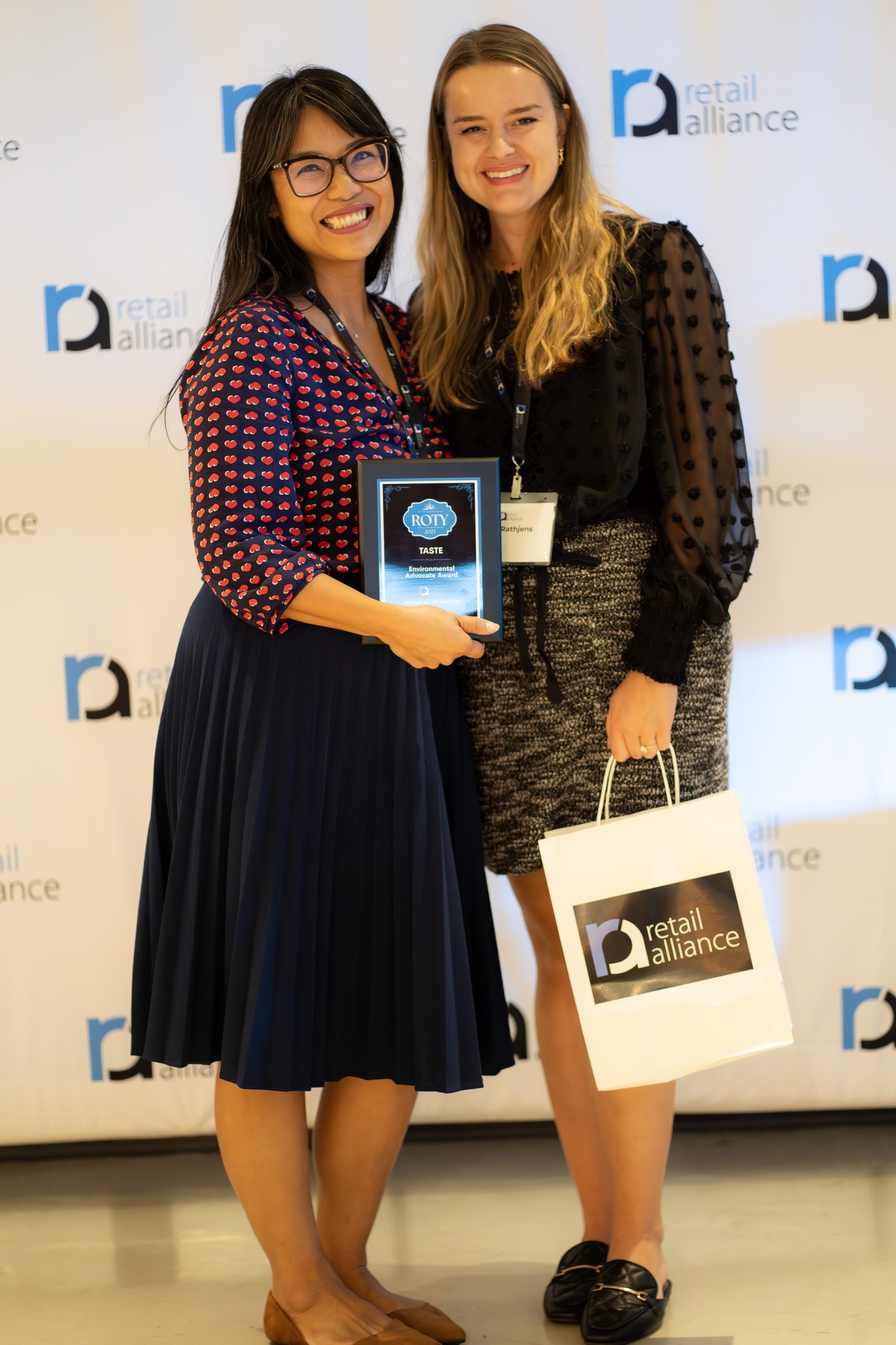 TASTE, the winner of the Environmental Advocate award, truly wowed the judges. From installing solar panels at two of their locations, to switching their regular paper bags to recyclable and biodegradable material, to organizing a group of team members to volunteer in Clean the Bay Day, this 50-year-old organization has given a new meaning to advocating for the environment. One of their core values is to be "better every day," and becoming a more sustainable company is a great example of how they embody that value.
Retail Ally Award – Sara Harris Photography, Gloucester Point
[This accolade is bestowed upon those who demonstrate passion for making a significant impact in empowering retailers to thrive in an ever-changing market.]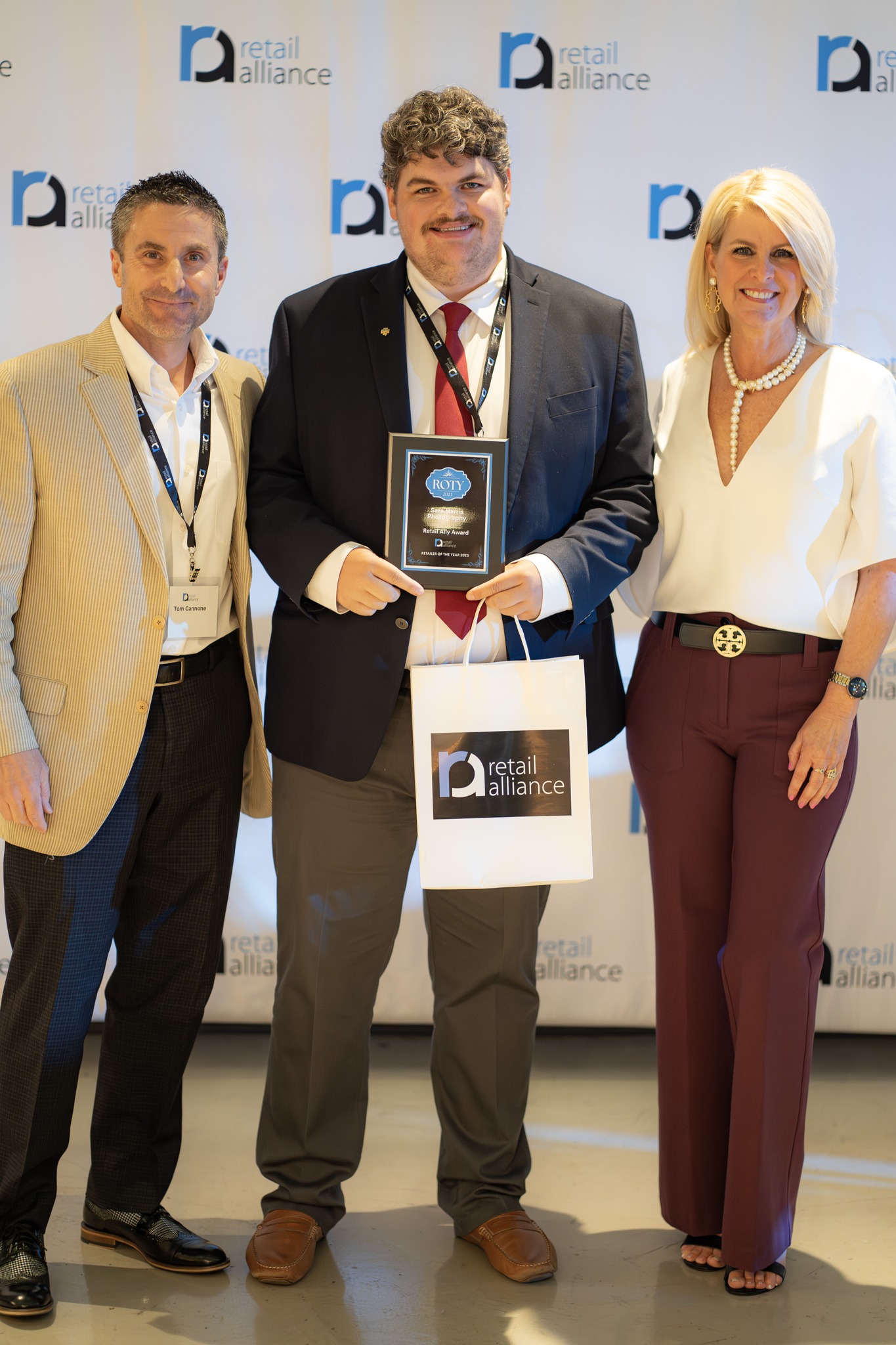 This award is going to an outstanding business that goes above and beyond in their efforts to support and uplift the retail industry. Sara Harris Photography has excelled in creating strong imagery that tells the story of a business and brand in a way that aligns with big-picture objectives. Sara tells a retailer's entire story, bringing it all to life – from the farm to the table and from the factory to the store – and showcasing the people behind it. She has helped an ever-growing number of businesses boost their image and reach – giving retailers story-telling power previously available to only the largest enterprises.
Lifetime Achievement Award – Pamela Katrancha
[The Lifetime Achievement Award recognizes one retailer annually in Hampton Roads for their longevity, level of service and passion for their customers, financial success, and community service.]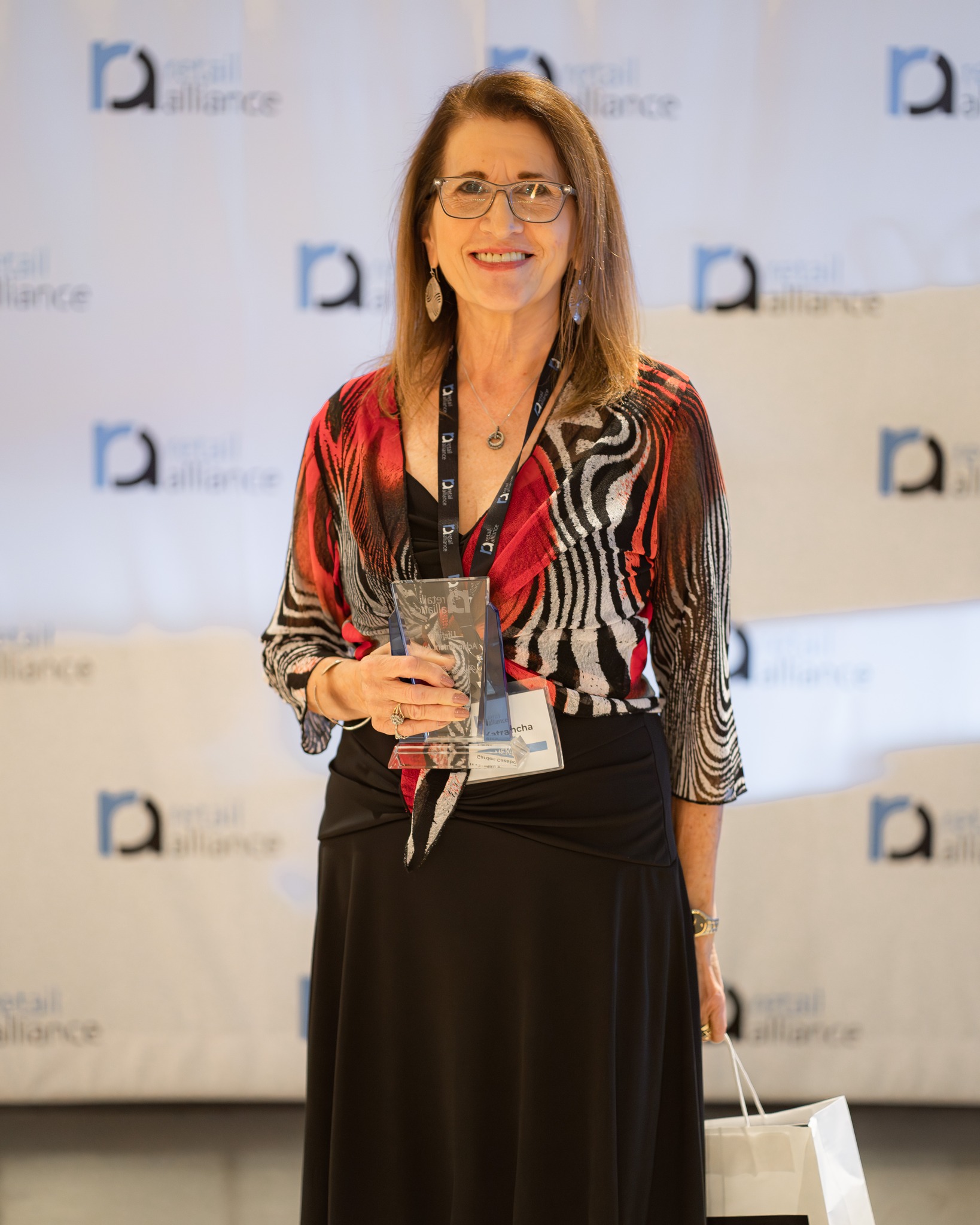 Pamela Katrancha is more than just a retailer; she stands as a retail legend in Hampton Roads. Her journey is a shining example of adaptability and resilience. Pam has skillfully navigated the intricacies of operating physical stores alongside a thriving e-commerce platform. Notably, her business, Garden Gazebo, received a prestigious spotlight on QVC and HSN during the COVID-19 pandemic—a rewarding and exhilarating experience, as she describes it. From overseeing numerous Hickory Farms kiosks to ownership of Garden Gazebo, Pam has consistently demonstrated an unyielding commitment to retail excellence. Her leadership style, centered on education, leading through example, and fostering a collaborative team environment, has undeniably yielded positive results. The long-standing tenure of her employees is a testament to her effective management skills.
What distinguishes her is her distinctive perspective of "enjoying what she does" rather than merely "doing what she likes." This approach has been the driving force behind her enduring success in the industry and has positioned her as a guiding influence for the next generation of entrepreneurs, especially her mentorship of young girls at ELG (Envision Lead Grow). Her recent participation in a "speed networking" event with inmates who aspire to launch businesses after their release exemplifies her belief in meeting people where they are.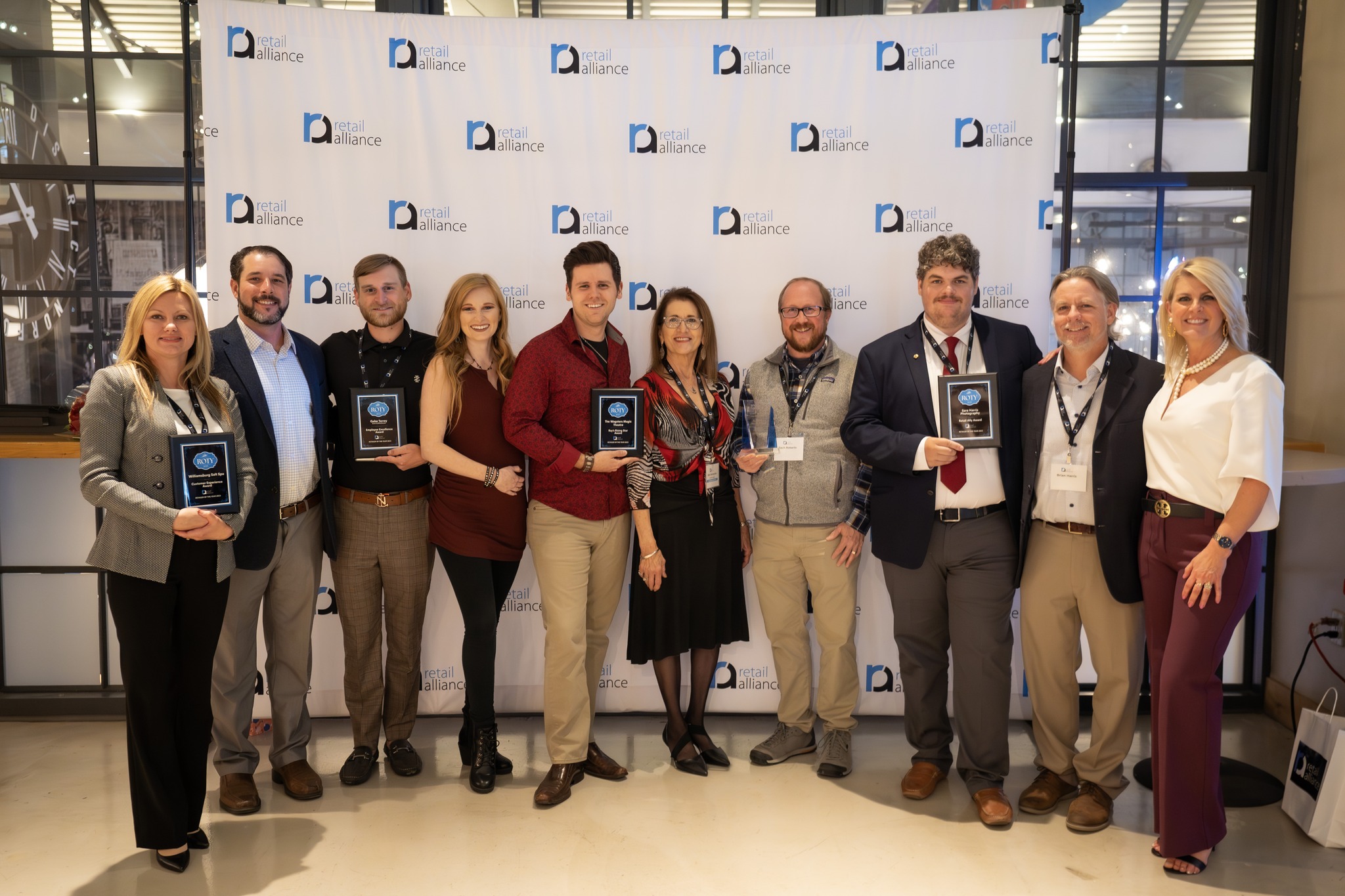 Photo Credit: South End Productions
# # #
ABOUT RETAIL ALLIANCE
At Retail Alliance, we unite with retailpreneurs for a thriving retail community through professional development, collaboration, innovation, a collective voice, and shared values, shaping the future of retail together. We are celebrating our 120th anniversary in 2023. Retail Alliance champions for the retail industry and serves as the primary non-profit retail trade association in Hampton Roads. www.retailalliance.com