New Canva Features to Try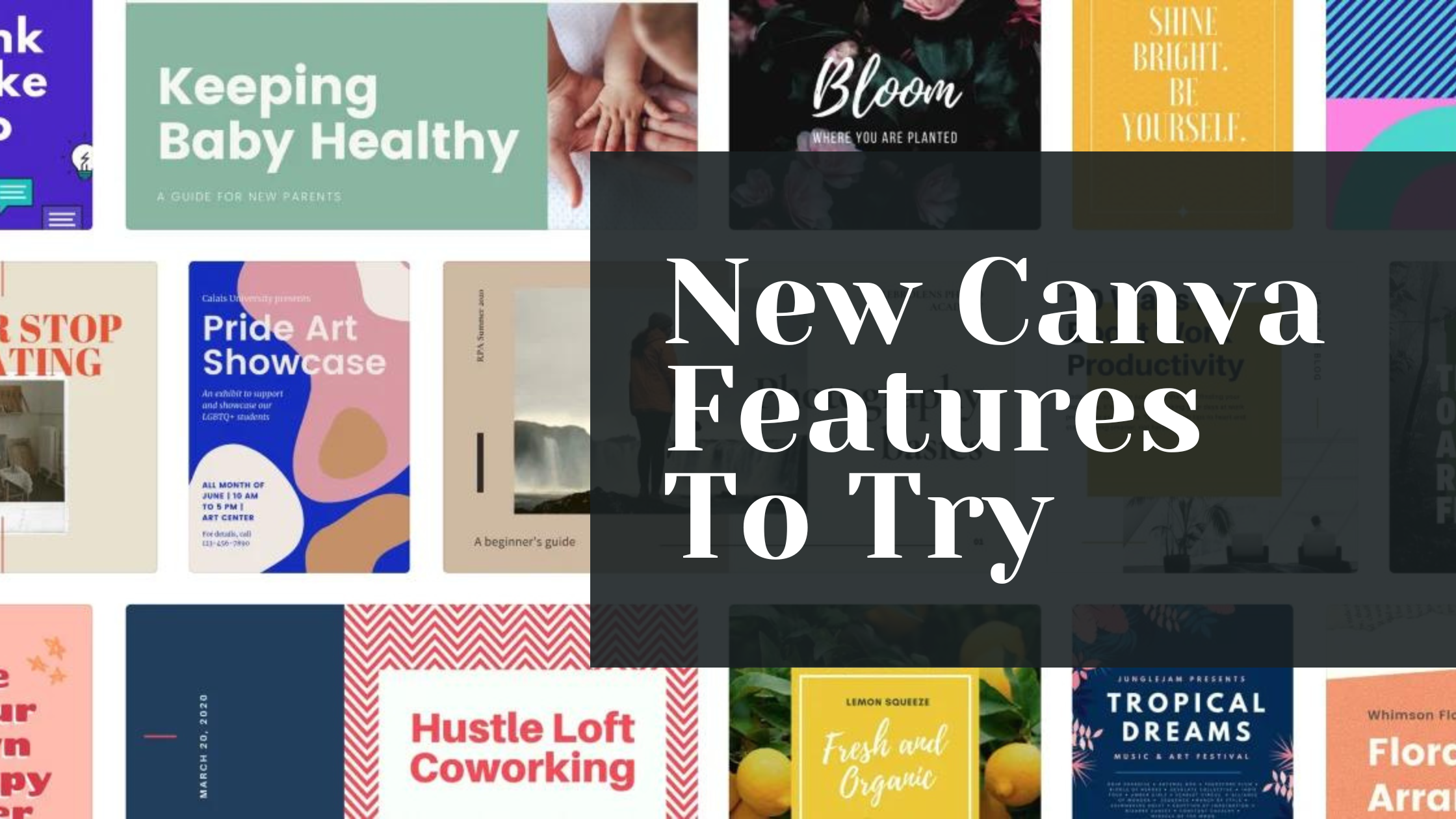 Social media is the perfect platform for small businesses like you to market your brand. The social media sphere can help you establish your brand, increase sales, and create a loyal following of customers. However, social media marketing can be extremely time-consuming as you probably already know. Luckily there is a solution to this social media dilemma.
Canva is a free graphic design tool you can use to create eye-catching social media content in minutes. Here at Retail Alliance, we use Canva nearly every day. It's loaded with cool features, preset templates, and other elements that make social media marketing and all aspects of design a breeze. Recently, Canva unveiled even MORE cool features that'll help you establish your brand identity and ramp up your marketing strategy. In this post, we'll go over a few of our favorites and how you can make the most of them within your business.
1. Brand Hub
While Canva has always had a brand center, they've updated and improved it to be more centralized and easily accessible while you're designing. In their Brand Hub, you can easily set up, manage, and grow your brand with all your ingredients, assets, controls, and workflows in one central place.
So, what does this mean for your business? Branding is now easier than ever! Centralize all your brand assets with fonts, colors, logos, icons, imagery, and graphics. If you've got multiple people working on your marketing, you can now find all your branding assets in one place to quickly add to your designs and stay consistent with the image you're showing to the world.
Translate
Canva now makes it easier than ever to reach all different audiences. Translate the text in your designs to over 100 different languages. You can translate in an instant and convert your text without leaving your design. This especially comes in handy if you're business has an online presence, and you ship internationally!
Magic Write
By now, we all know AI (for better or for worse) is taking the world by storm. A big take away from Canva Create was that they're really leaning into the AI space. While Magic Write isn't brand new to Canva, you can now use it across the entire platform where before you were only able to use it in Canva Docs.
In case you weren't familiar with AI-powered writing, its simply content composed by artificial intelligence. By using insanely powerful technology, AI scours the internet in seconds and will literally write you anything you want. For example, if you're a local garden center and you want to launch a blog series about gardening tips for early spring, you can harness the power of AI-powered writing. All you'd have to do is type "Write me five gardening tips for early spring" and a moment later you'll have a fully fleshed out blog post with an introduction, conclusion, and everything in between.
Whether or not AI is ethical is an entirely different discussion. In the context of Canva, you can use it if you need text on your design. You can use Magic Write to quickly generate writing to speed up the creative process and get more done. This comes in handy particularly if you're struggling to get started.
Magic Edit & Eraser
Imagine you're making a social post to announce a new product. You spent time capturing the perfect photo – or what you thought was the perfect photo. When you look at it later, you notice someone had accidentally photobombed. With Canva's new Magic Edit & Eraser feature, you no longer have to worry about retaking the photo or dropping it into Photoshop to edit. Simply drag the photo into Canva, select the Magic Eraser, and drag your mouse over whatever it is you want to remove. Just like that, your photo is as good as new!
Text to Image
Now this one is just a lot of fun. Canva has harnessed the power of AI-image generation for their new Text to Image tool. Say you're a pet supply store and you're holding a circus themed event. To promote your fun event, you really want to make a poster of a dog riding a unicycle with a rainbow wig on. But does a photo like that exist? Probably not. You can either spend hours looking for a similar photo or you can simply describe what you want and watch it come to life.
With the Text to Image tool, all you have to do is type "dog riding a unicycle wearing a rainbow wig" and in a few seconds Canva will give you a completely AI-generated photo with exactly what you asked for. Additionally, you can pick what style you want the photo in. You can have it appear as a photo, as a cartoon, 3D art, concept art, watercolor, and more. If you can dream it, Canva will do it's best to make it a reality.
Other notable new features:
Magic Presentation: Using the power of AI, you can now have Canva create you an entire presentation from just one sentence. For example, say I wanted to present to the Retail Alliance team the plan for ROTY this year. I'd type into Canva "outline for awards banquet honoring retailers and including live entertainment". It then would create me an entire presentation on how I could outline the plan. I'm also able to choose from all sorts of styles and designs, then edit the content how I see fit.
Animation: Easily create your own unique animation style and bring your story to life. Drag your elements across the screen to record the path you want, then watch your design come to life! This is a great feature if you're posting something like a new product announcement, and you want the post to be a little more dynamic than just a still image.
Beat Sync: Gone are the days of meticulous video editing to sync a song perfectly to video clips. With Canva's new Beat Sync feature, auto-match your soundtrack to your footage for a perfectly timed video.
In an era where social media engagement is crucial to small business success, Canva makes social media content creation faster and easier. With these new features we outlined above, Canva has made content creation as simple as possible so it's accessible to everyone.

If you haven't tried Canva out, I encourage you to look into it! It's a powerful yet affordable tool and we encourage our retail community to take advantage of it. Some features we discussed are only available with Canva Pro, but you could always start a free trial to give it a test run to see if you can use any of these new features to elevate your marketing.
Written by Abby Schiano