Member Spotlight: Angelic Threads
Date posted
September 1, 2022
Our Member Spotlights are a great way to learn more about different Retail Alliance members and their businesses. Twice a month, we feature different members to highlight their accomplishments and everything they do for the community. We hope you enjoy getting to know our members better through these spotlights!
If you're interested in being featured in a future Member Spotlight, please fill out this form. In the meantime, enjoy learning the story behind Angelic Threads in Yorktown!
Written by Abby Schiano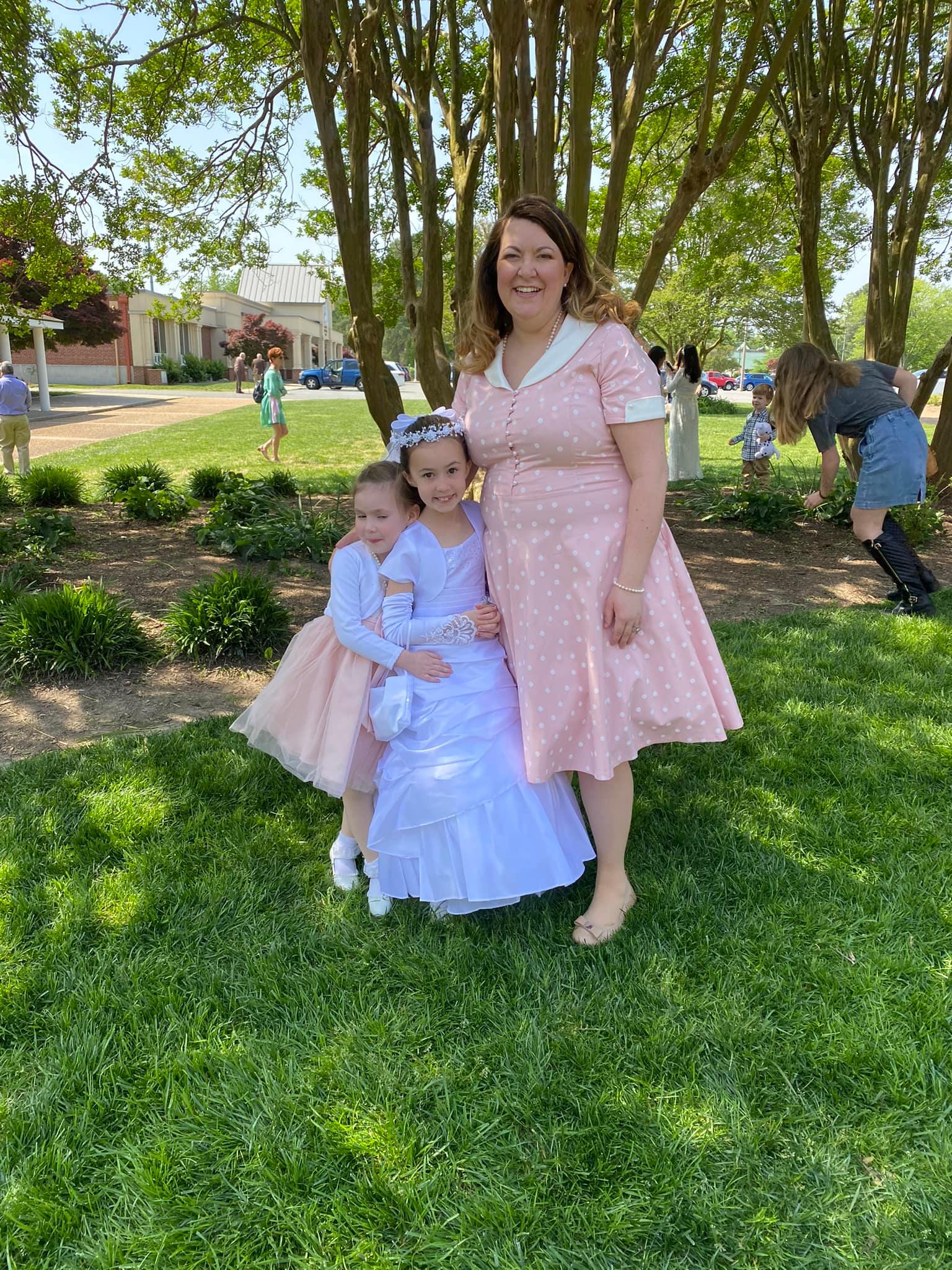 What is Angelic Threads?

Angelic Threads is a family encouraged shopping experience! A family/child friendly atmosphere where the kid's playroom is streaming Disney + and Dad's have first dibs on the recliner! Angelic Threads' goal is to provide excellent customer service–that is second to none! Healthy, vegan soaps await your discovery, along with bath bombs, shower steamers, bath treats, French triple milled soap, and whipped sugar scrub all made with organic, food grade ingredients that are 100% vegan! Unique books with fluffy toy combinations along with other kid favorites await. Super Smalls is a kids accessory line that is known for high quality materials and fashion forward designs that will transform your child into royalty. Historical, reproduction jewelry in 925 silver are great conversation pieces and gifts. A new collection of modern farmhouse decor with a Southern flare will join the boutique soon!
How did you get started with your business?

I opened my first business ever the day I turned 18, signing up to sell Avon. Passing around samples to my family and friends at home, church, school, and after school job was easy to do. I joined the United States Air Force out of high school and earned my Bachelors in Business Management then decided to sell real estate. With five years of being a Realtor under my belt I decided to step back into my family and raise our first born at home. As our family grew so did my longing for serving people. I started helping my friends and family earn free clothes selling women's fashion. After Covid it made sense to search for a commercial space where those who were interested in venturing out in to the world could have a safe environment to shop. I love being an entrepreneur and enjoy the creative side to being a business owner.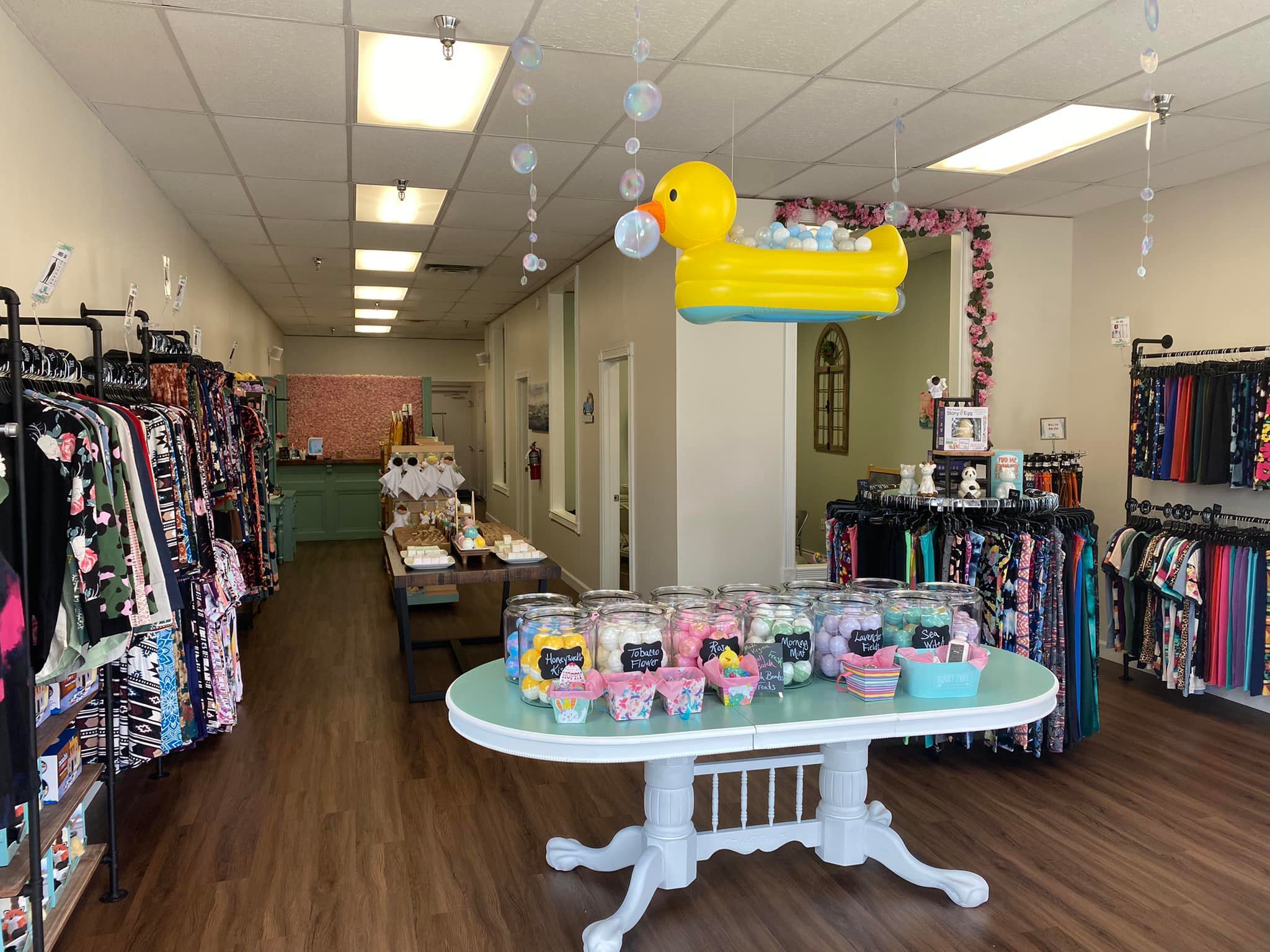 What have been some of your business challenges and how have you dealt with them?

My experience with sales varies from make-up, real estate, women's clothing, and chemical free cleaning products. In all of those sales environments there was a mentor or sales leader to lean on. By creating a new brand, Angelic Threads, I have had to curate a whole selection of goods to offer for sale at a good margin. While picking out inventory sounds like a heavy thing, being the one to make the tough decisions usually is. Finding the Chamber of Commerce and now Retail Alliance gives me the feeling of being connected to others again instead of a lonesome, small business owner. I have also discovered that being available for customers and actually having customers in the store are two entirely different things. I have been trying to generate store traffic by establishing a social media presence on Facebook, Instagram, and TikTok. I hand out samples to all standing on the sidewalk and invite them to be customers. I am Better Business Bureau validated, a member of the local Chamber of Commerce, and advertise in my church bulletin. I hope to be able advertise in my neighborhood magazine soon.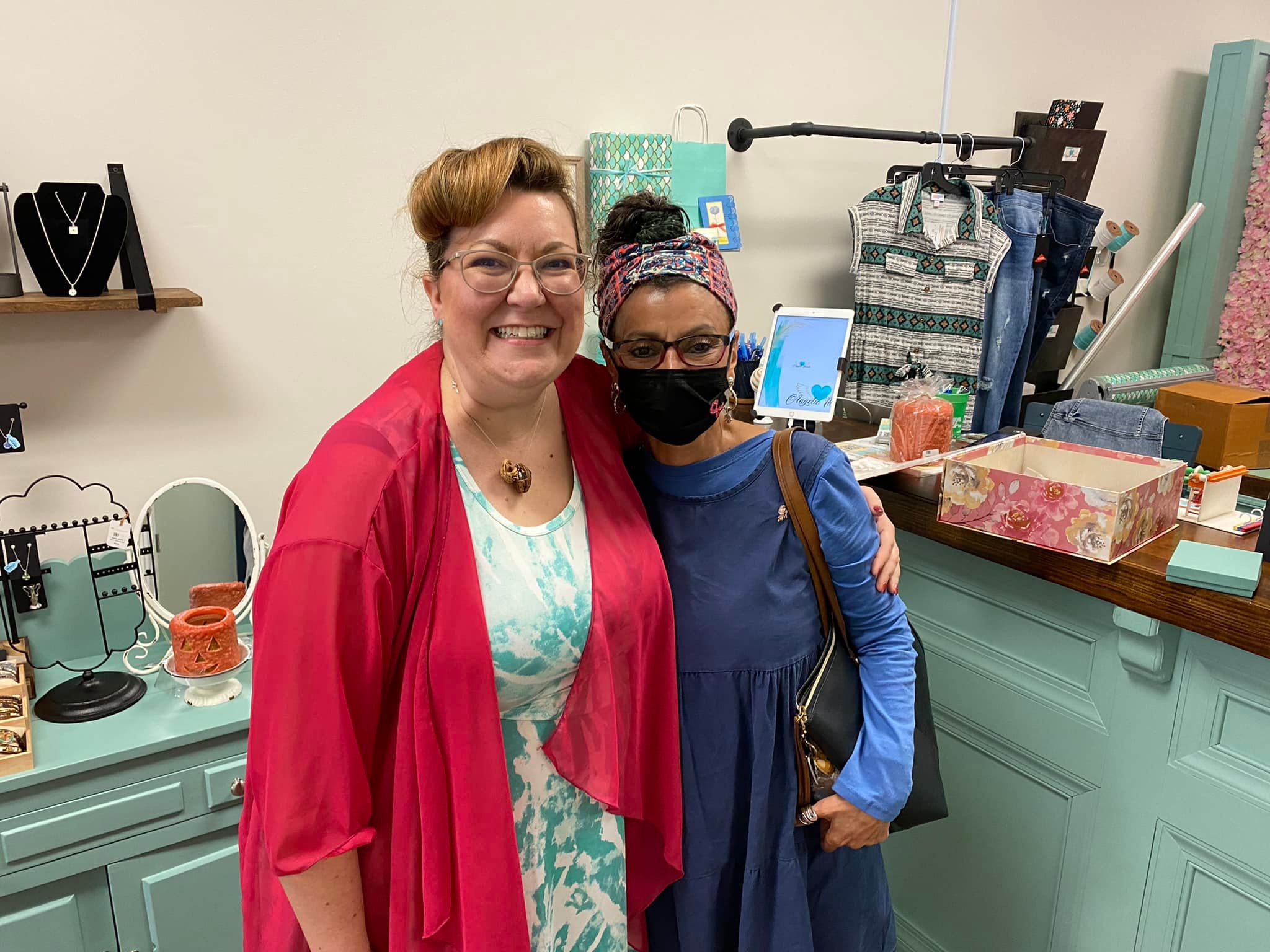 How do you stay connected to your community?

Angelic Threads was created with core belief of connection to everyone in the weave of life. We are never alone and the pure, unconditional love that God has for all of this creations. Angels are messengers bringing God's unconditional love for all. The simple message that "You are not alone." is shared with The Angel Gift, which we donate 1 out of every 5 Angel gift sets sold to a child with terminal illness. While providing excellent customer service we hope to show with our actions that you are special to us and greatly appreciate the opportunity to be a part of your daily lives; most importantly–you are not alone!
What advice do you have for others looking to start their own business?

Make a habit of living like no one else, so that you can grow a business like no one else. The more money you save and have available when starting a storefront business, the better. Have fun learning how to do any and all tasks. Entrepreneurs are the one stop shop including web developer, manager, cashier, sales director, marketing, book keeping, social media marketing, product development, customer service, tech help, cleaning crew, carpenter, plumber and any other task that may be needed. Don't dwell on past mistakes, review them, make adjustments and keep moving forward!
Get in contact!
Melissa Schulz
757-679-4255
https://www.angelicthreadsva.com/
Facebook
Instagram
Tik Tok