Member Spotlight: KēWi Teas
Date posted
March 18, 2022
Our Member Spotlights are a great way to learn more about different Retail Alliance members and their businesses. Twice a month, we feature different members to highlight their accomplishments and everything they do for the community. We hope you enjoy getting to know our members better through these spotlights!
If you're interested in being featured in a future Member Spotlight, please fill out this form. In the meantime, enjoy learning all about the Soul Stir ladies and their KēWi Teas.
Tell us a little bit about your business.

"Soul Stir is a tea and wellness company specializing in all natural artisan teas and soulful tea and wellness experiences! Our tea brand, KēWi Teas features premium, eco-friendly, teas and tisanes that are masterfully crafted with exceptional quality tea leaves, organic herbs, pure spices, dried fruit, and the most important ingredient: love."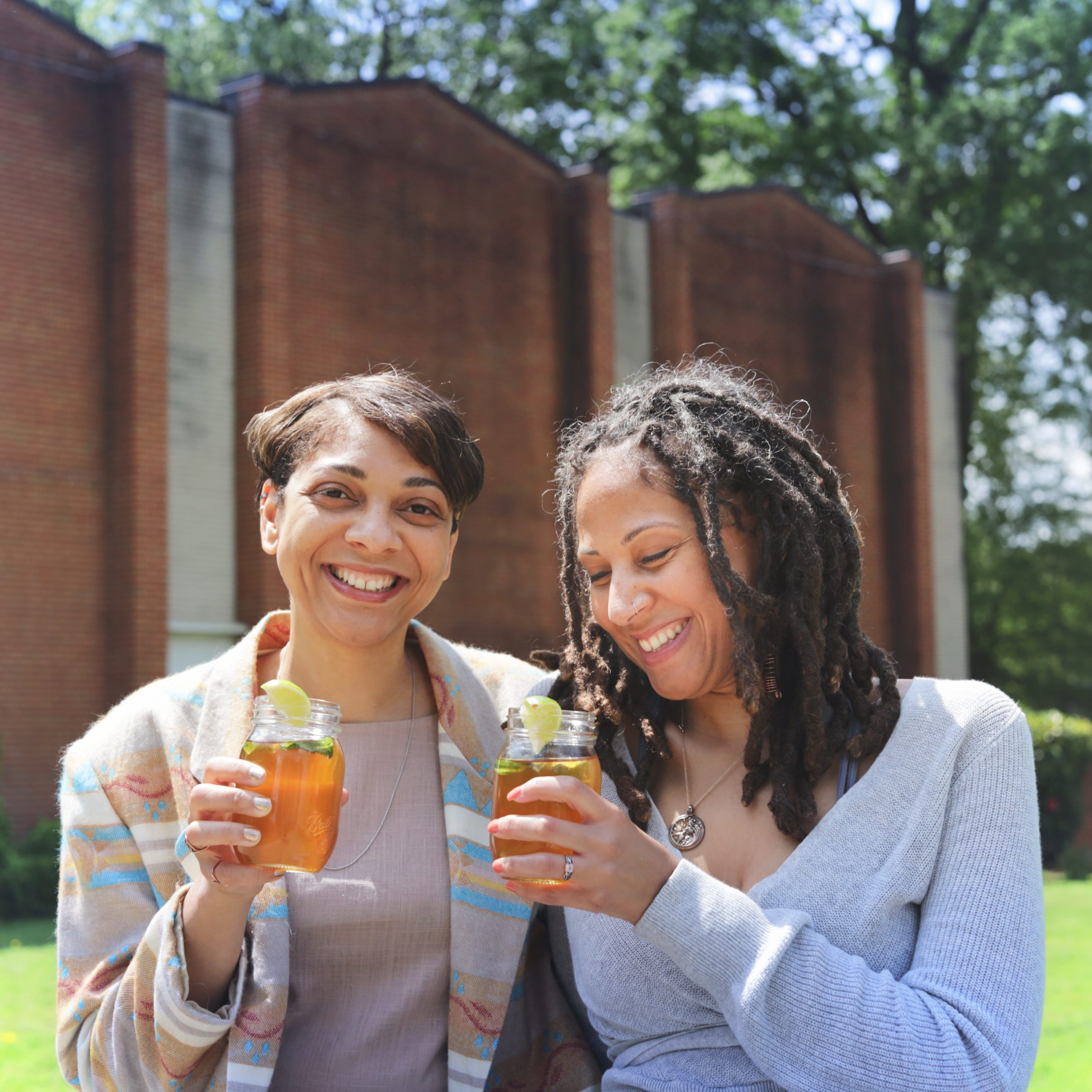 How did you get involved with the business?

"Soul Stir was founded by sisters, tea lovers, artisans, and holistic wellness advocates Kristina and Erin Walden aka "The Soul Sisters of Tea". We come from a tea-drinking family. There was always sweet, iced tea in our home growing up, and there wasn't a day that passed that our dad didn't make some good ol' "Walden Water", as we affectionately call it. Our mother is also an avid green tea drinker, who also had a vision to start a tea business long before we started on our journey. Tea was more than just our beloved family beverage, it became an integral part of our personal self-care and wellness routines, and we were inspired to share our experience & love for tea with others."
Business challenges and how you dealt with them.

"The challenges that we've faced are similar to many small businesses; access to capital and trying to compete with big box companies. We started our dream business with personal savings, and have been fortunate to be able to sustain for almost four years, with the support of our loyal customers. However, gaining access to capital to reinvest and scale our company is definitely a constant work in progress. What has helped us to sustain and grow is our sense of community and our ability to forge relationships with other small businesses and business owners. We've also done a lot of local and regional events which has helped us to gain exposure, and reach our target audience of "conscious consumers". Additionally, we've been flexible and willing to pivot as needed. Our business partnerships and focus on growing our online presence and e-commerce site, has definitely been pivotal for us!"
Greatest business success and what sets you apart from your competitors.

"Our greatest success has been our ability to build a company and brand from scratch, while being true to ourselves and our evolving vision. We have retail and business customers that have truly come to love and rely on our products to be a staple in their homes and businesses. We've had to learn a lot as we go, but we're proud of what we've created, the relationships we've built and how we do business! Customer service is so very important to us! Creating and offering something of value to people's lives is already something to be proud of, but not every business takes time to provide genuine and gracious customer service. This is something that we value and practice. We know that people have choices when they spend their money, so when they choose to spend it with us, that is not something that we take for granted!
As for our teas, they are wonderful! That's not us bragging 😉 … we are tea lovers…so we sell that which we would and do drink ourselves (that's our test). We are proud of the premium quality products that we provide, and we specialize in loose leaf teas (no excessive waste) that are handcrafted in small batches. Also, the majority of our offerings are KēWi Teas™ signature blends that are unique to our company. We put so much love and care into what we do. And, we do more
than just sell tea, we provide experiences (tea parties, ceremonies etc.)! We are advocates for holistic wellness and living, and we teach people how to incorporate tea into their health and wellness regimens, through the practice of tea ritual."
Future goals for the business.

"We look forward to continuing to grow our tea brand nationally through our ecommerce site and strategic brand partnerships, introducing the world to more of what the "Soul Sisters of Tea" have in store regarding lifestyle and wellness initiatives, and continuing to build successful, sustainable partnerships with other small and local businesses."
What advice would you give to others who are interested in starting their own business?

"Patience, perseverance, and know your why! There are a lot of businesses and business owners out there. We are all trying to leave our marks, but know that "what is for you, is for you"! No one can do what you do exactly how you do it. Keep in mind that you bring something special to the marketplace, and hold true to your most important values, as you learn, grow, make mistakes, pivot and so on. Also, it's not a sprint, it's a marathon they say, and it's true! A lot of business owners don't succeed, because they give up before getting to the other side of the challenge or hardship. Knowing your why will help anchor you through the ups and downs, and you have to be willing to stick in long enough to see the success, because although they may exist, most businesses aren't overnight successes!"
How do you connect with the community?

"We love connecting with the community in person and through our digital platforms. We do community events and pop-ups, and we love supporting and patronizing other local businesses (which sometimes leads to opportunities for us to connect with and serve new customers). The community can connect with us via our social media pages and website, and we strive to be very responsive.
We also brought back our recurring live cast show "Q & Tea" (currently on FB live @soulstirteawell), which is a great way for us to connect with our existing audience, as well as new supporters!"
Kristina Walden-Hillard
soulstirteawellness@gmail.com
admin@kewiteas.com
Soul Stir – A Tea & Wellness Company
1920 Spain Lane Virginia Beach, VA 23464
www.kewiteas.com
757.328.4637