Day before Juneteenth, Black-owned business offers free tax service day for anyone in Hampton Roads
Event Information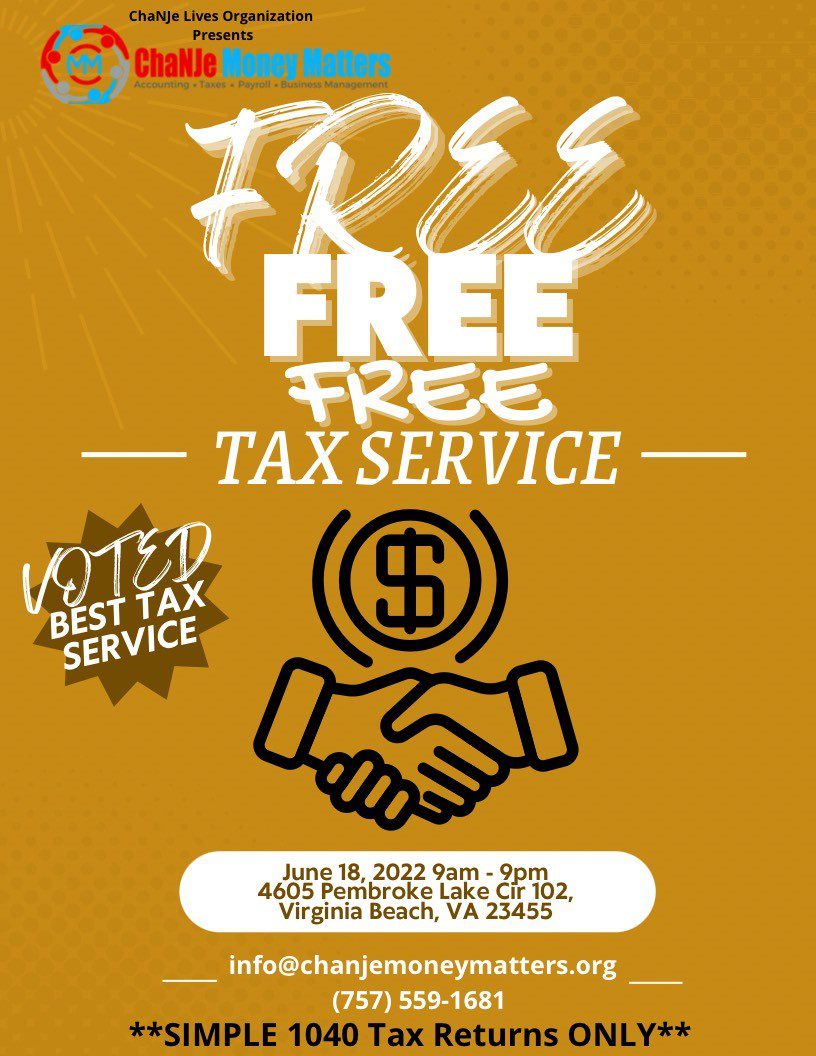 The name of the event is CHANJE BACK! Free Simple Tax Service Day. The event will be held at the ChaNJe Money Matters office building located at 4605 Pembroke Lake Circle, Virginia Beach VA 23455, Building 102. The event will be held on June 18th (Saturday) from 9am-9pm. The service offered is tax service for simple returns (W-2 1040). This service is absolutely free of charge, and is open to the general public.
Goal

Our goal is to complete 100 simple tax returns by the end of day for the citizens of Hampton Roads.
Event Backstory

We decided to hold the event on the weekend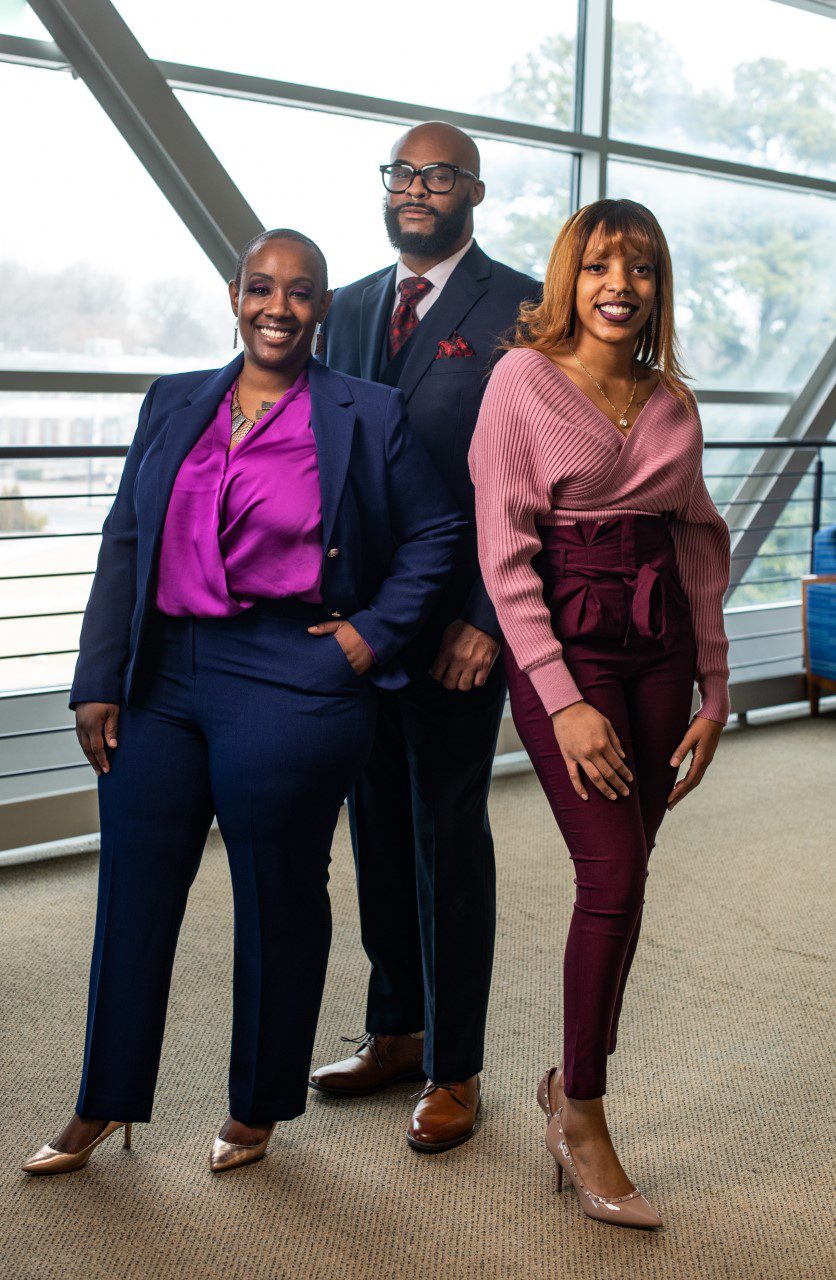 of Juneteenth due to the relativity of the holiday's call to freedom. As a Black owned company we want to make waves in the community by extending a call to financial freedom by helping others understand their financial potential regardless of their current economic circumstances. We also want to make clear that the event is not exclusively targeting our Black community. We are a Black Owned company targeting the entire community as a whole. Our company does not only represent minorities, but diversity as well.
Many residents in the Hampton Roads community have not been able to file their taxes yet for a number of reasons. For some it is the inconvenience of not having a computer in the household, while others simply could not afford to file their taxes. Additionally, with identity theft and tax fraud on the rise among senior citizens, finding honest tax preparers can be a daunting task. ChaNJe Money Matters of Virginia Beach would like to help. All members of the general public will have the opportunity to file their simple tax return free of charge, with no hidden fees.
The tax service will cover the preparation for W2-1040 tax returns. This service does not include preparation services for 1099 forms. We are creating an opportunity for those unable to get the quality service that they need while providing members of the community with important tax information that applies to their households.
About the Firm

ChaNJe Money Matters (CMM) is an award-winning accounting firm located in the Pembroke Lakes area of Virginia Beach, VA. CMM has been in operation for eight years. They have earned several accolades including COVA Reader's Choice Best Tax Service for the last three consecutive years, as well as the 2021 Virginia Pilot Award for Best Tax Service. The company was founded by Nefertiti Holas, B.S, MBA, MsAcc, ERO, Pro Advisor. Nefertiti is a graduate of ODU and Walden University with dual master's degrees in Accounting and Business Management as well as a Bachelor's of Science in Criminal Justice, and Chemistry. Nefertiti began CMM in the spring of 2014 with a laptop and a desk in her laundry room, and has since become one of the most reputable accounting firms in Tidewater region. Nefertiti has won individual awards including COVA Innovator of The Year and Entrepreneur of The Year. Nefertiti is also one of three ITIN Acceptance Agents in Hampton Roads.
What to Bring?
All tax clients will be required to wear a mask to prevent the spread of the COVID-19 virus
Valid ID
Social Security Card
W-2s
Notice 1444 for Economic Impact Payment
Letter 6419 for Advanced Child Tax Credit Payments (if applicable)
Original documents only. Photos of documents or screenshots will not be accepted.
Additional Information:
Misconception – Tax day is when taxes are due.
Correction: Tax day only pertains to individuals who owe the IRS money. This does not pertain to individuals that will receive a refund. If you do not file your W2s on time, then you still have three years to file your taxes, and receive your refund.
Misconception – Once you file an extension you are clear from being penalized by the IRS.
Correction: Filing an extension only prevents you from being penalized a failure-to-FILE fee, not the failure-to-PAY penalty. Until you have satisfied your payments to the IRS you will continue to accrue interest on a daily basis.
DID YOU KNOW? – Beginning July 1, 2022 the IRS has increased their interest rates for tax penalties to 5%.