Retailpreneur Series - Leadership (Part 3)
3-part series on Leadership: April 4, May 2, June 6. 8:30 a.m. - 9:45 a.m.
---
Category: Retailpreneur Series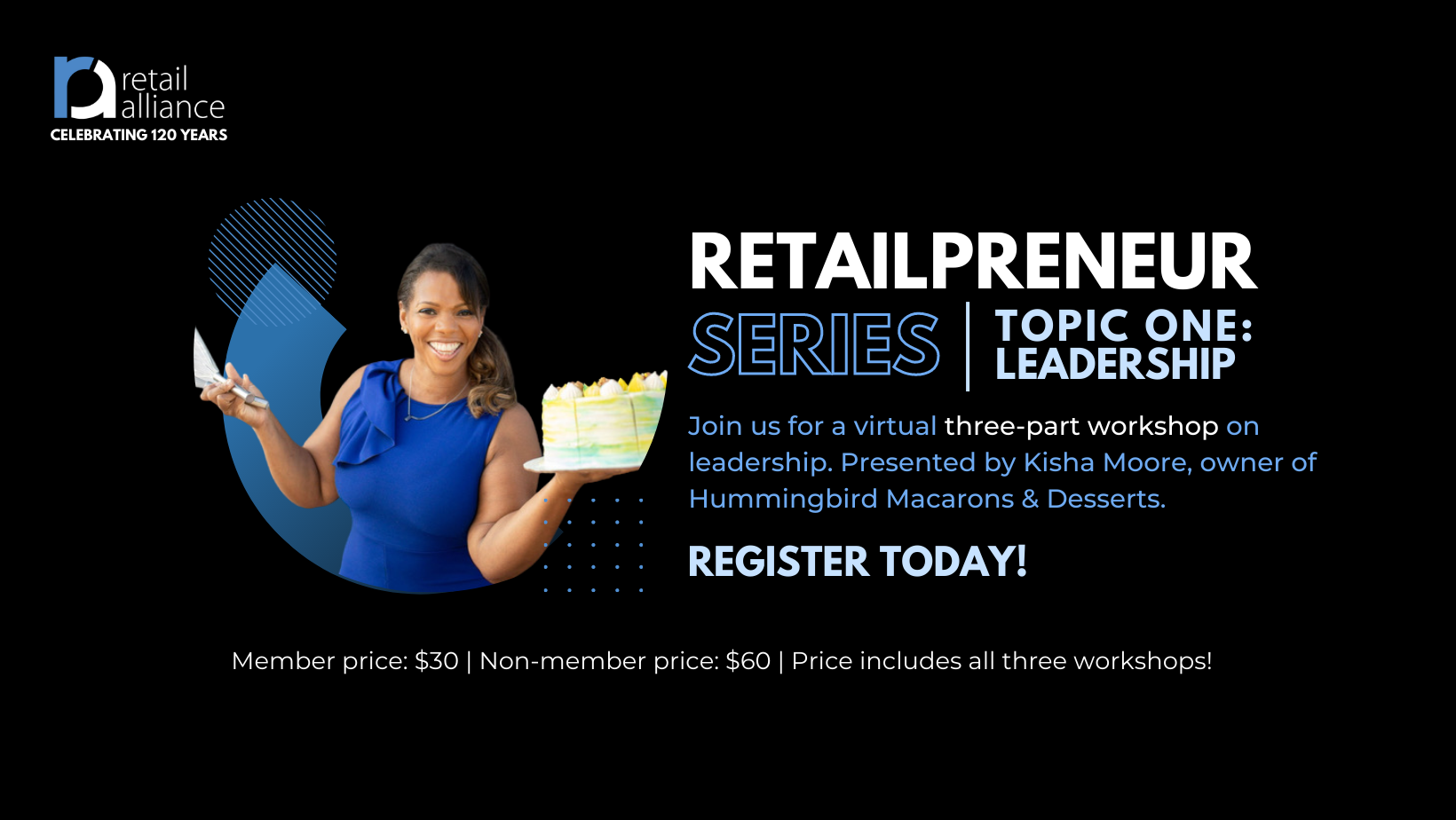 Education | Virtual | Workshop
Did you know you are a leader? Some retailers have probably never thought of themselves as a leader but if you have a team, trust us — they look to you as their leader.
The question is — are you a great leader and do you realize that your success as retailer starts with leading a dynamic team?
Enter Kisha Moore, owner of Hummingbird Macarons. A few words we use to describe this Retailpreneur — inspiring, empowering, collaborative and really, just an all around amazing leader
Join Kisha for real retail world leadership talk that will give you implementable strategies for:
Handling the difficult team member

Empowering your store manager

Delegating

Assessing your leadership style and culture of your team
PRICING INFORMATION:
Member price: $30
Non-member price: $60
Please note: Your one-time purchase includes ALL THREE workshops. You will receive a Zoom link in your confirmation email. Please use this Zoom link for each workshop. For your convenience, the link will also be sent out before each workshop.
For More Information:
838 Granby Street
Norfolk, Virginia 23510
United States
757.466.1600