Retailpreneur Series - Cash Flow
3-part series
---
Tuesday, September 12, 2023
Category: Retailpreneur Series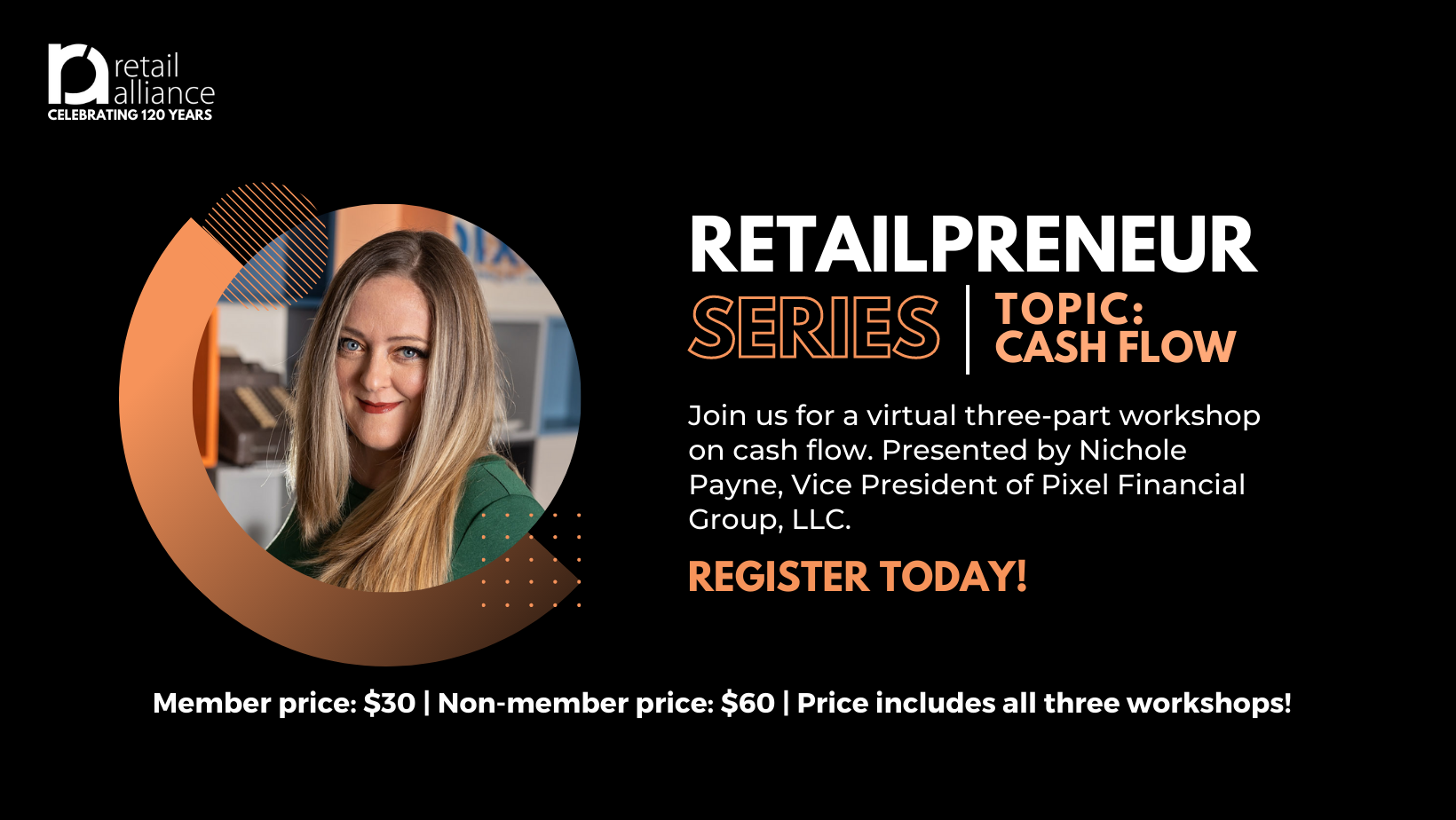 Education | Virtual | Workshop
Join Nichole Payne for our three-part workshop on cash flow. Nichole is an experienced Vice President at Pixel Financial Group, LLC with a demonstrated history of working in the accounting industry. She is skilled in Budgeting, Analytical Skills, Fixed Assets, Bank Reconciliation, and Account Reconciliation.
Nichole will cover these topics related to cash flow: managing, projecting, and nailing it!
You do not want to miss out on this three-part series!
PRICING INFORMATION:
Member price: $30
Non-member price: $60
Please note: Your one-time purchase includes ALL THREE workshops. You will receive a Zoom link in your confirmation email. Please use this Zoom link for each workshop.
Contact Jess Haley with any questions.
July 11th
August 1st
September 12th
For More Information:
838 Granby Street
Norfolk, Virginia 23510
United States
757.466.1600