ERC Informational Webinar
---
Category: Networking Events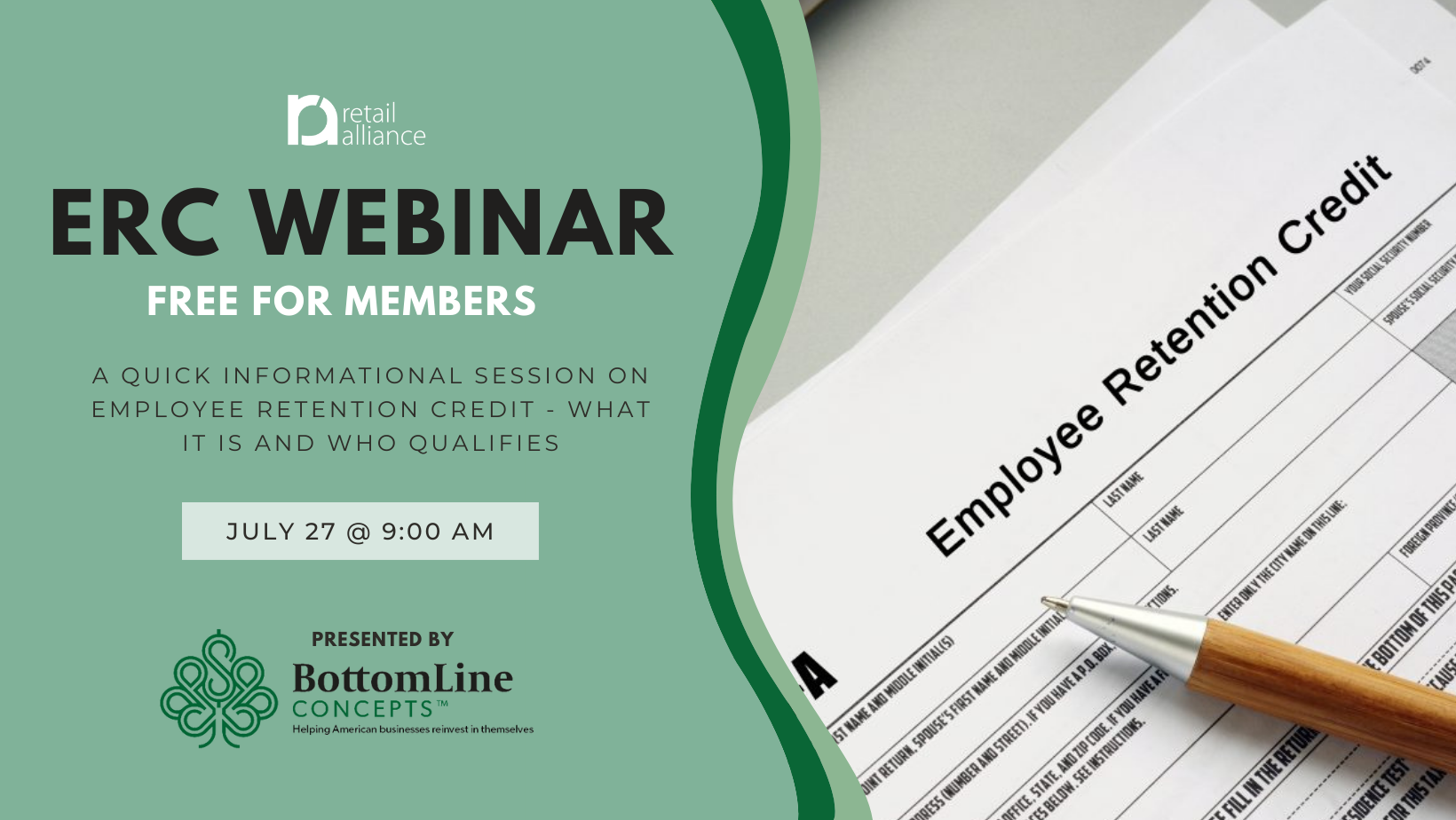 Join this informative yet quick webinar to gain a comprehensive understanding of the Employee Retention Credit (ERC) and discover who qualifies for this valuable tax incentive. Designed to assist businesses in retaining their workforce during challenging times, the ERC has been a critical lifeline for numerous organizations.
Michael Glick from BottomLine Concepts will walk you through the eligibility criteria and answer any questions you may have about the process.*
*The information provided in this webinar is intended to furnish users with general information on matters that they may find to be of interest. Retail Alliance does not recommend or endorse any specific organizations, opinions, advice, or other information that may be mentioned in this webinar. You are encouraged to review and confirm any information obtained from or through this webinar with other sources.
For More Information:
838 Granby Street
Norfolk, Virginia 23510
United States
757.466.1600