Jenny Crittenden
Retail Alliance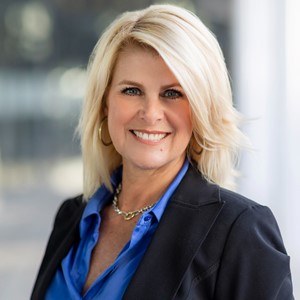 Professional Bio
Jenny Crittenden is the Senior Vice President of Retail Alliance and transitioning to the role of CEO slated for February 2023. Prior, she served sixteen years in the Main Street ecosystem leading the non-profit organization, Main Street Preservation Trust in Gloucester, VA. Additionally, Crittenden served as the Executive Director for the Cook Foundation and held the Marketing and Sponsorship chairs for the Gloucester Arts Festival. She has been recognized as a speaker at the local through national levels on retail and entrepreneurism.

During the pandemic, Gov. Ralph Northam appointed Crittenden to represent small brick and mortar retail on the Governor's COVID-19 Business Task Force with the goal of assisting the developing reopening guidelines for businesses in Virginia.

She holds the distinction of having been honored with the national Main Street Forward Award, showcasing Crittenden's recovery and resiliency efforts and execution of an E-Commerce Platform for the Gloucester downtown businesses.

Prior to joining Retail Alliance's leadership team, Crittenden served in various facets with Retail Alliance, including its Retail Alliance Foundation Board, Executive Committee, Legislative and Membership Chairs and on the organization's Board of Directors. For the last three years, she has served Retail Alliance as a subject matter expert teaching the Marketing and Customer Service module for the Retail Alliance Foundation's Certificate in Retail Operations class.
Organization
Parent: Retail Alliance
838 Granby St Norfolk, VA 23510